Tattoos used to identify individuals is not a new trend. For many years, soldiers have tattooed their personal information on themselves such as their social security numbers and blood type just in case they lose their dog tags. A trend that's becoming more common is tattooing medical conditions such as diabetes, allergies, or DNR instructions.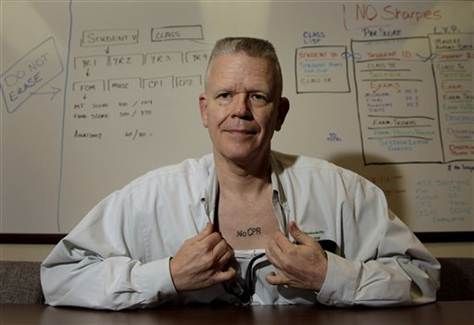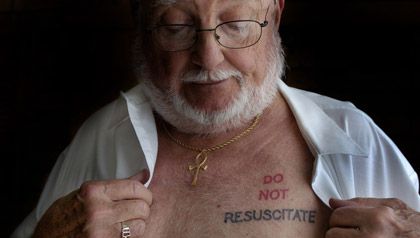 Surprisingly, even some doctors have embraced the idea. Dr. Ed Friedlander, a pathologist from Kansas City, has "No CPR" tattooed on his chest so it will be clear for another doctor or first responder to see his desire to not be resuscitated. While this is more of a hands off approach, with instructions not to do something, others have chosen to identify their condition so they can get help right away. Some people like Melissa Boyer decide to get a tattoo instead of continuing to wear a bracelet than may often break or get lost. Boyer got a tattoo identifying herself as a Type 1 diabetic, as well as showing her allergies for penicillin and aspirin.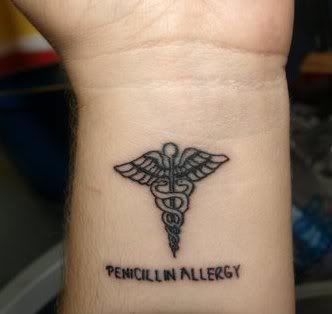 Unfortunately, the American Medical Association does not specifically reference these types of tattoos. Even more complicated is the legality of "Do Not Resuscitate" or "No CPR" types of tattoos. There are often legal documents that must be signed for these types of requests so it's unclear of whether or not a first responder could honor this wish solely based on a tattoo. Dr. Selah Aldasouqi, an endocrinologist hopes that medical tattoos will become more accepted in the medical community. He suggests that the tattoos should be uniform and in the same location of all patients so it would be easy for first responders to locate. There are still advantages to having standard medical alert jewelry instead of tattoos. Medical jewelry can have more complete information about a person's condition, and is more regulated than a tattoo is. Unless medical tattoos are specifically addressed by health professionals, they might continue to be viewed as body art instead of ways to identify medical conditions.