Musink this year was phenomenal! Hosted right here in sunny SoCal, we were able to catch up with many of our local friends, customers, and fans. In addition, we also had the pleasure of meeting many great new faces. Of course we would like to extend a huge thank you to all of those who came and supported us. You guys rock! The next stop of our 2013 Tour will be up North at the
San Francisco Body Art Expo
. For all of you attending, definitely stop by to say hi and grab some goodies.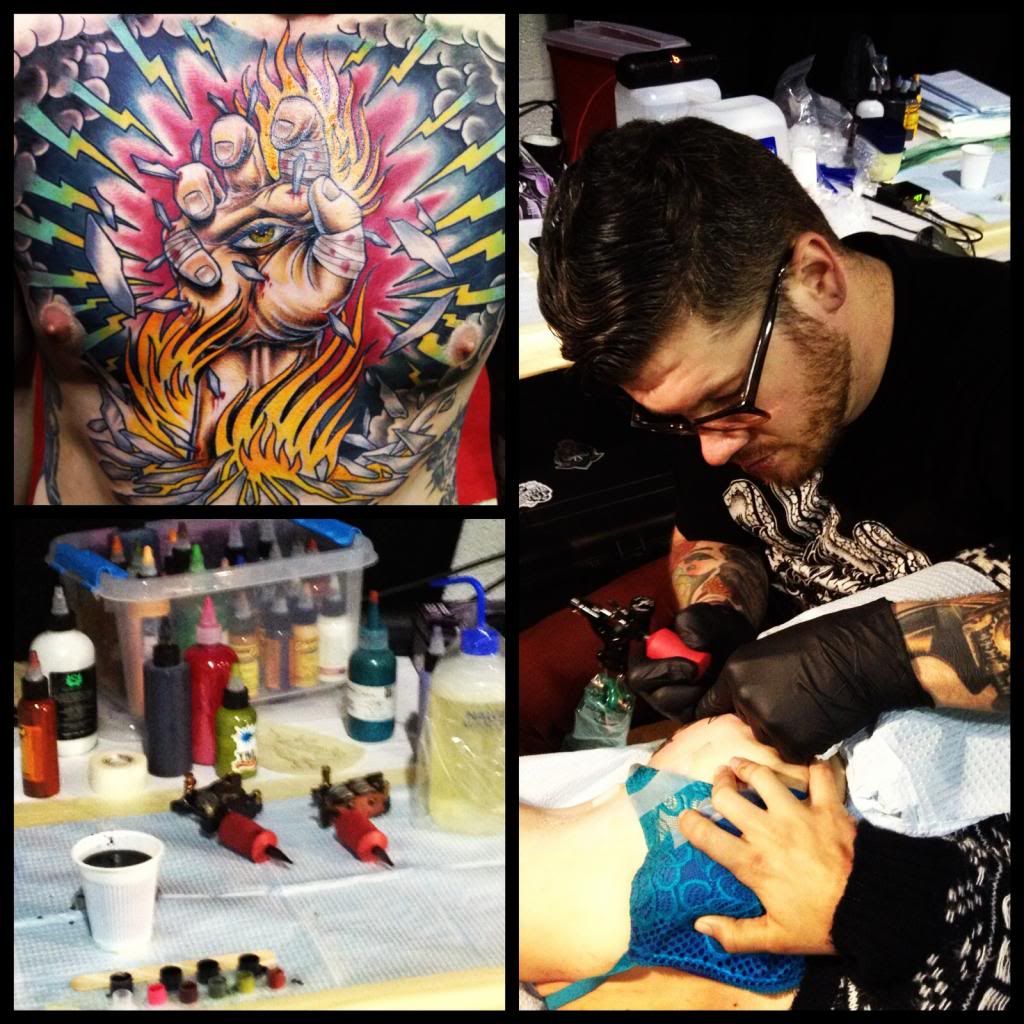 Jeff Meyer, of Unbreakable Tattoo, working his magic with the Wrath Gen2 tubes
The TATSoul set-up. Almost ALL of those boxes were gone by the end of the weekend. Thanks to all of you!
For more photos of our show experiences, cruise on over to our Facebook for a full re-cap: TATSoul Facebook.
TATSoul's Twitter/Instagram: @tatsoul
TATSoul's Facebook: www.facebook.com/TATSOULsupply.
Thanks,
TATSoul