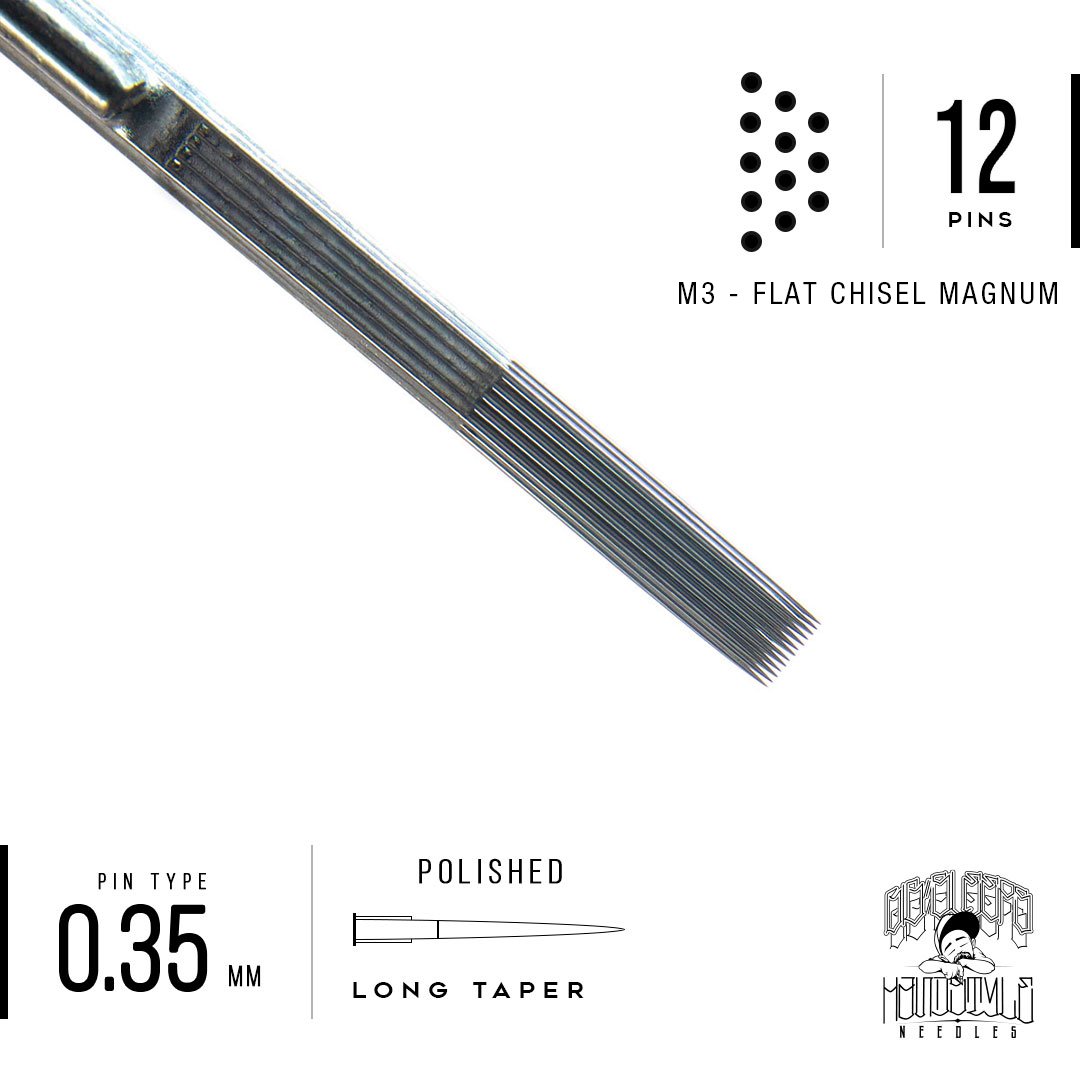 Big Sleeps
Big Sleeps Needles Flat Chisel Magnum
1212M3
Best tube pairing:
12 Flat Chisel Mag = 5 Magnum
18 Flat Chisel Mag = 7 Magnum
24 Flat Chisel Mag = 9 Magnum
Big Sleeps
The world renowned West Coast master of lettering has created his own line of needles exclusively through TATSoul.
Unique Groupings
Handstyles needles are like nothing else on the tattoo market. The two different styles - Flat Chisel Magnum (long taper) and Script Hollow (extra long taper) — offer different groupings that are ideal for lettering.
Quick Order Form
Add multiple products and quantities below:
Big Sleeps 0.35mm Script Hollow Needles - 10ct
Big Sleeps 0.35mm Script Hollow Needles - 10ct -
10 / Script Hollow
$22.99
Big Sleeps 0.35mm Script Hollow Needles - 10ct -
12 / Script Hollow
$13.99
Big Sleeps 0.35mm Script Hollow Needles - 10ct -
14 / Script Hollow
$23.99
Big Sleeps 0.35mm Script Hollow Needles - 10ct -
18 / Script Hollow
$25.99
Big Sleeps Needles Flat Chisel Magnum
Big Sleeps Needles Flat Chisel Magnum -
12 / Flat Chisel Magnum
$23.99
Big Sleeps Needles Flat Chisel Magnum -
18 / Flat Chisel Magnum
$25.99
Big Sleeps Needles Flat Chisel Magnum -
24 / Flat Chisel Magnum
$26.99