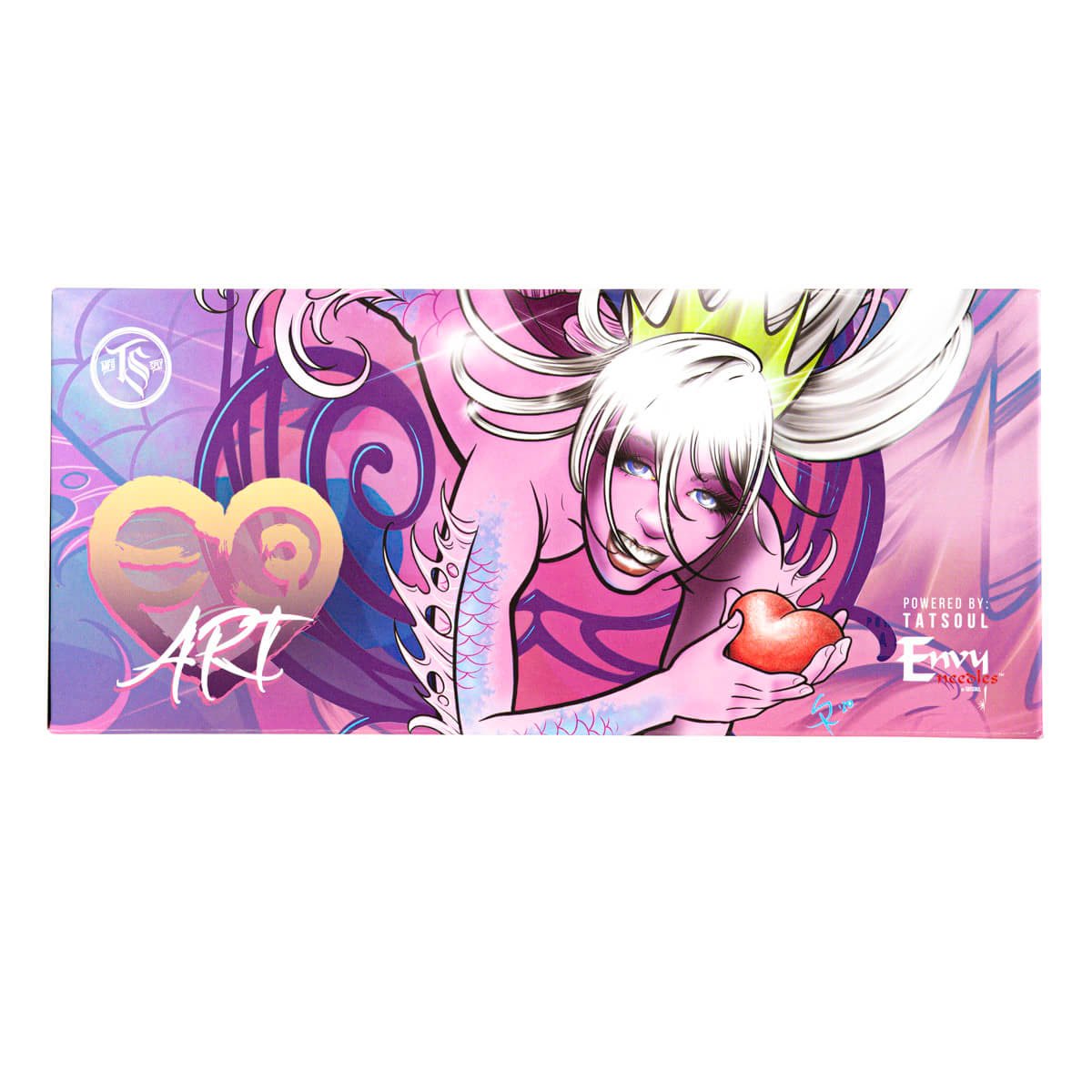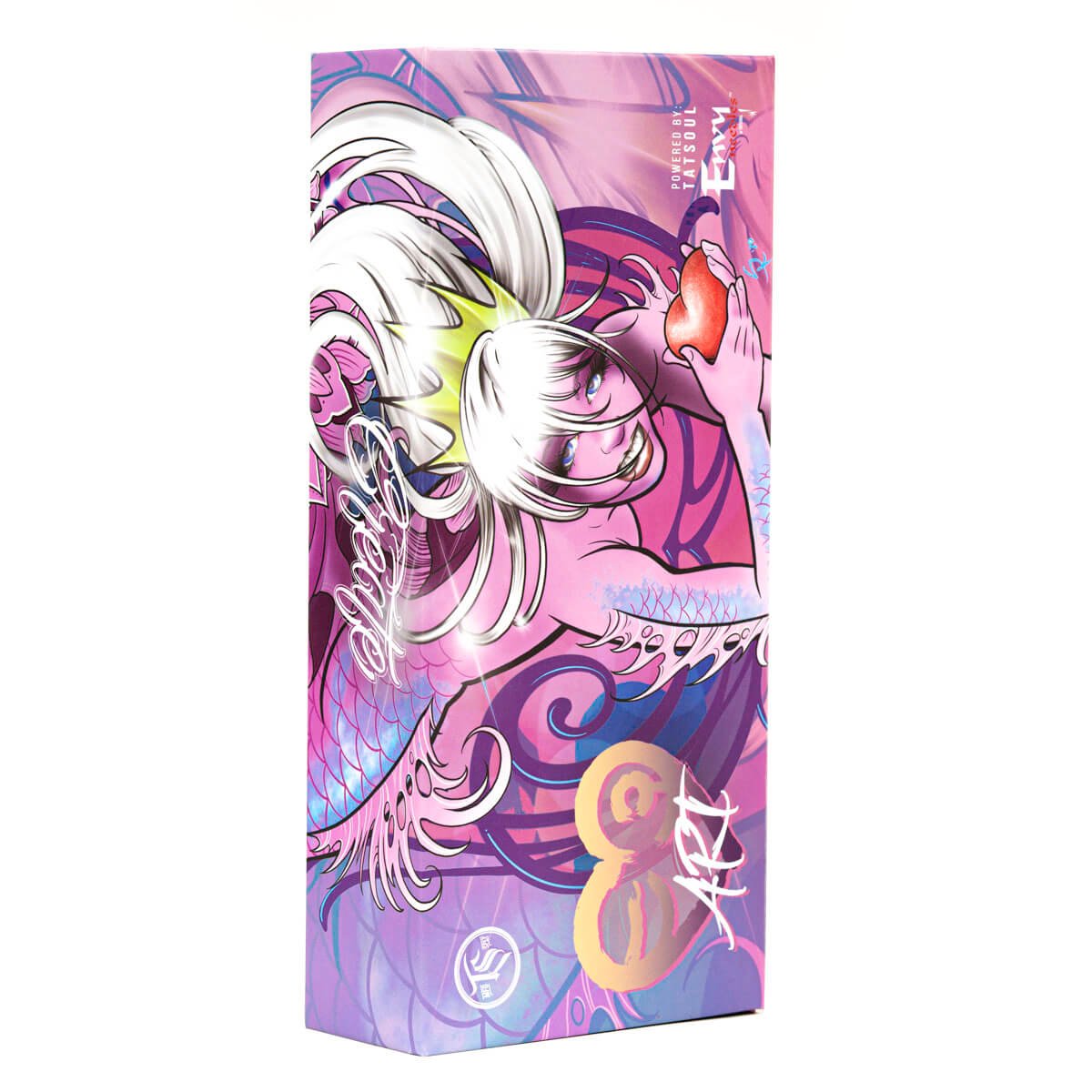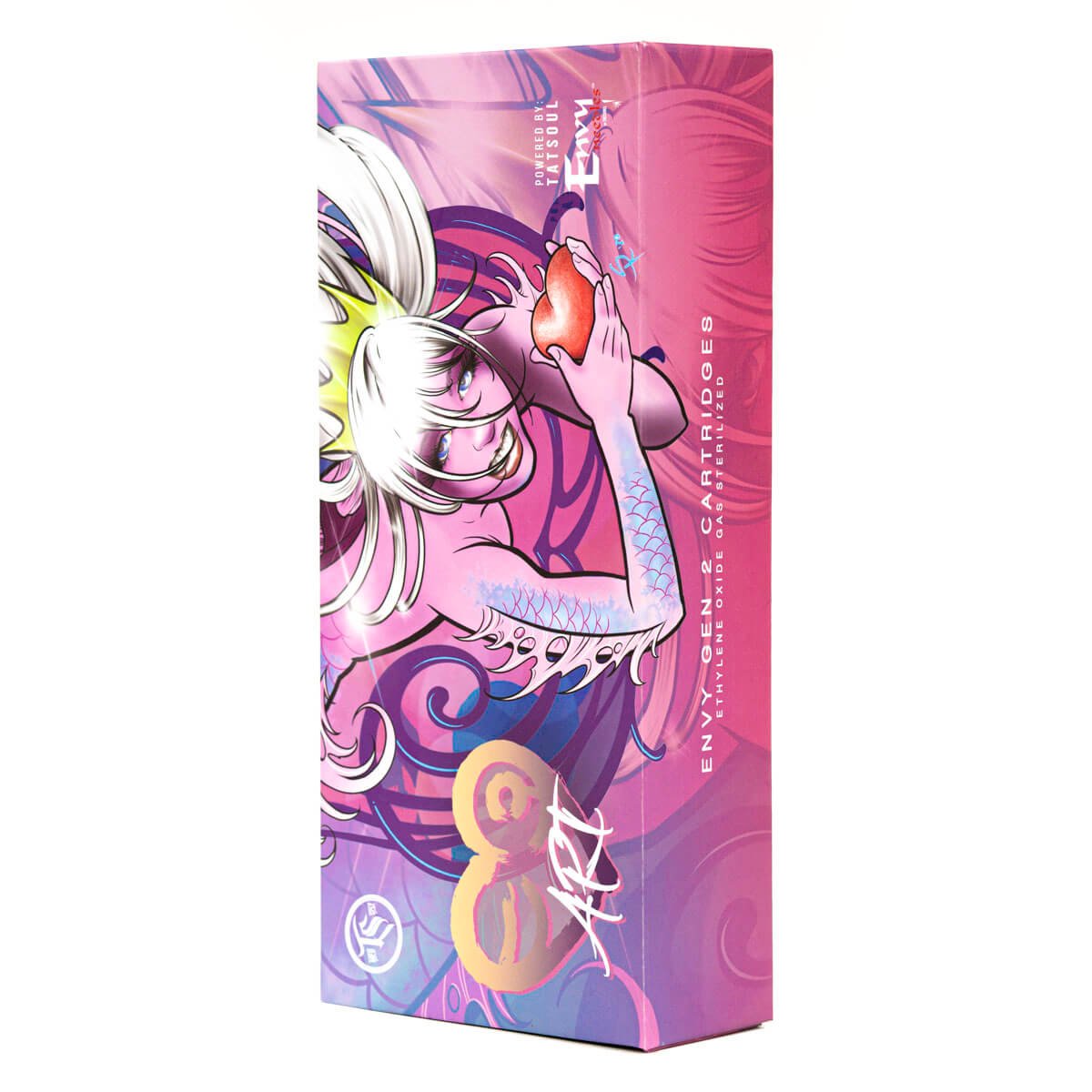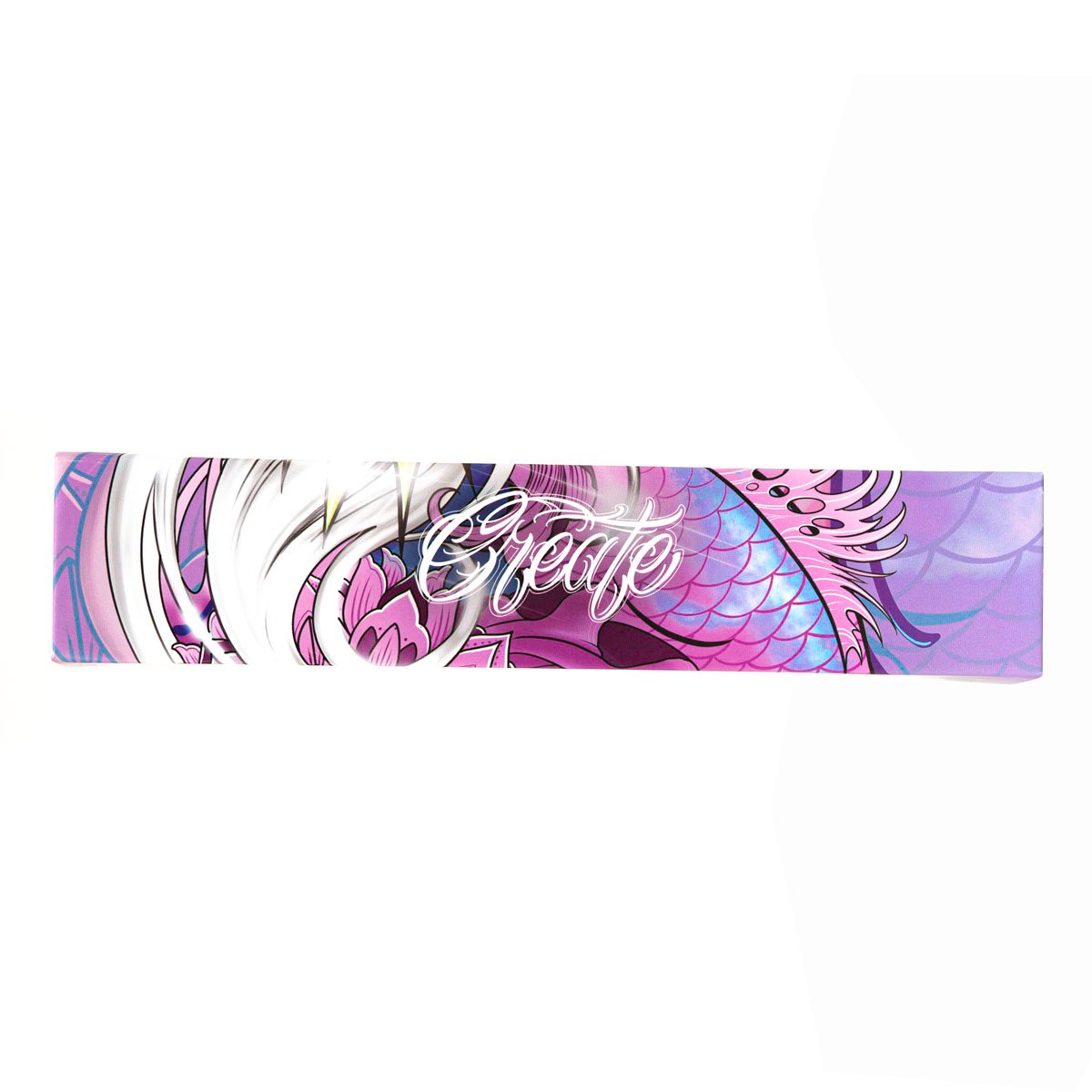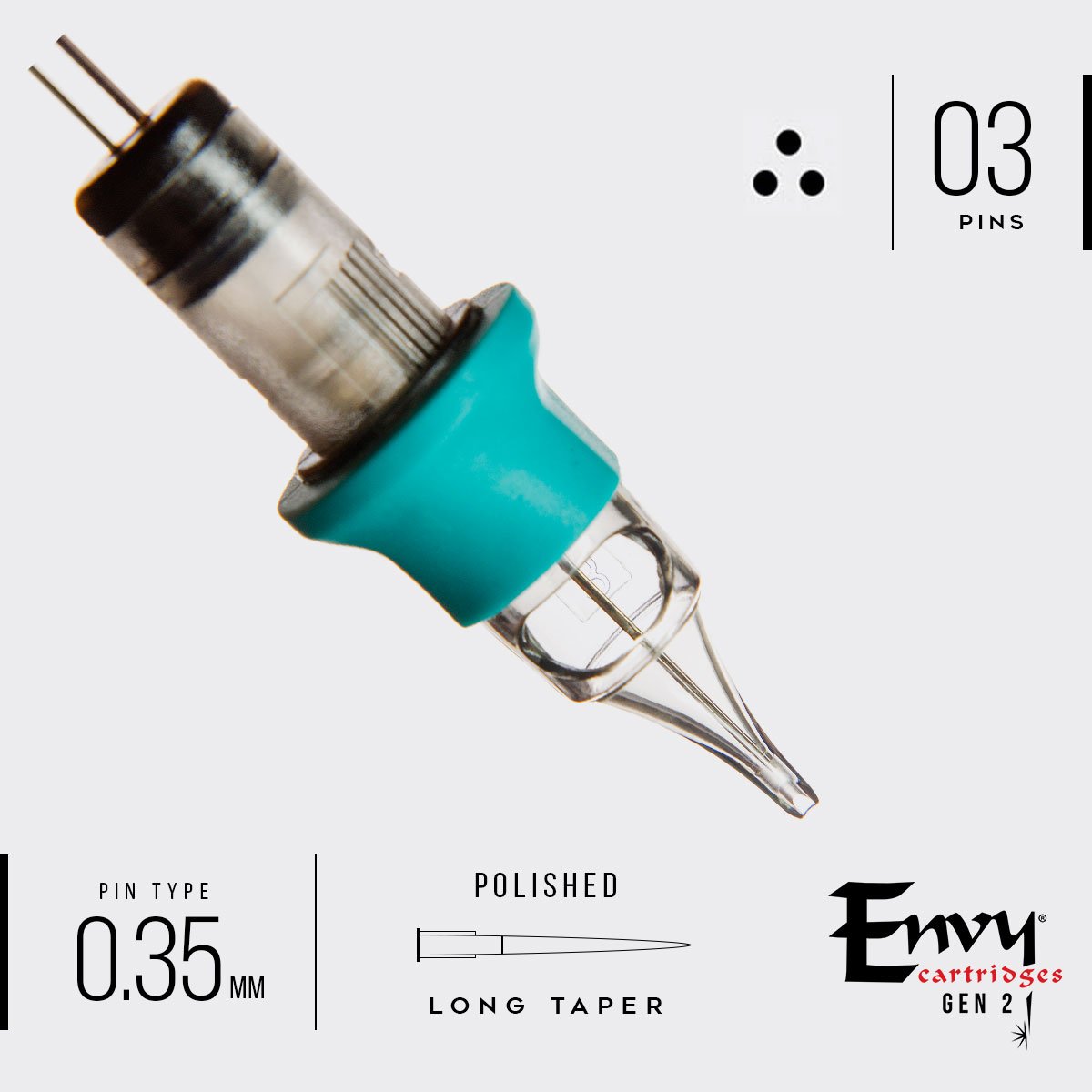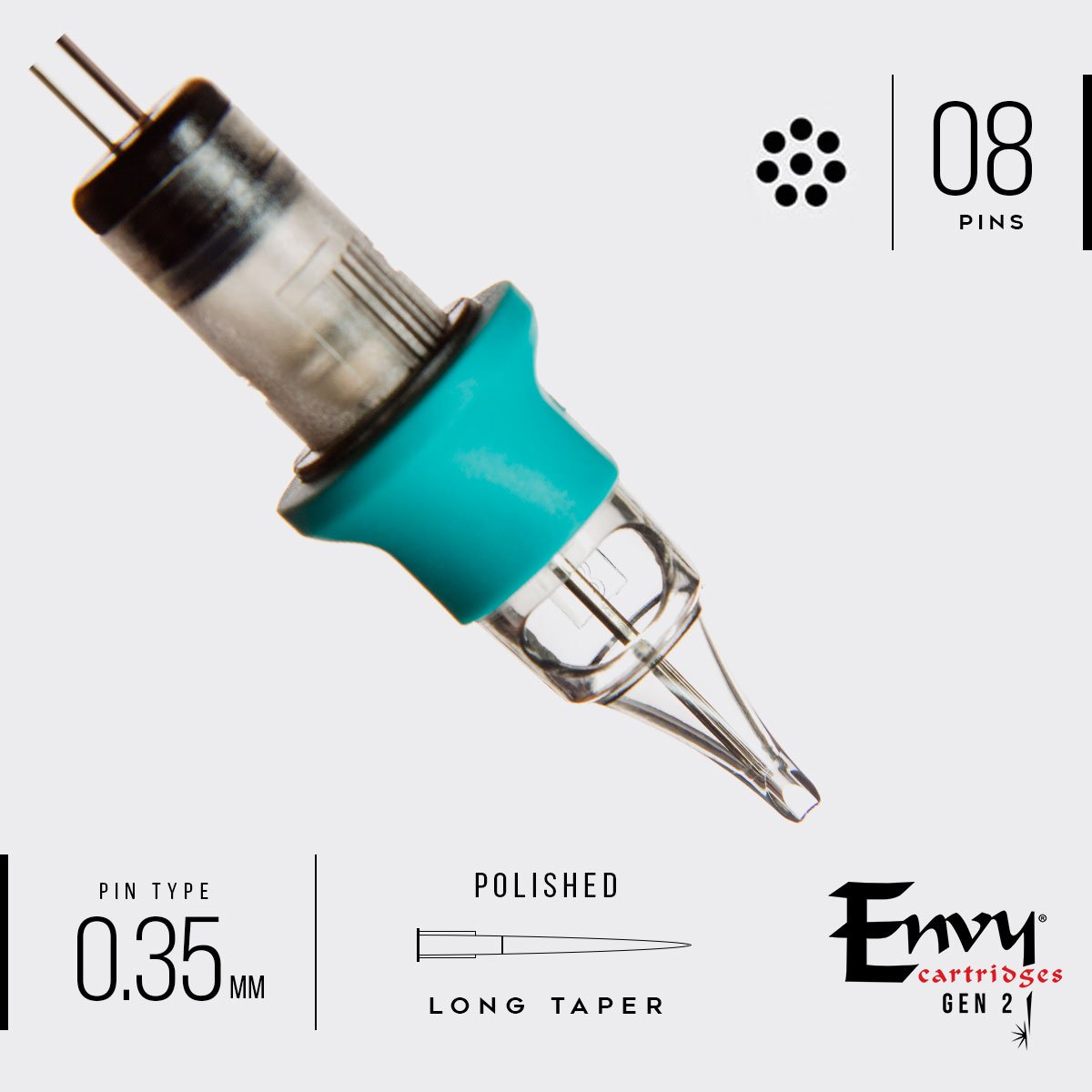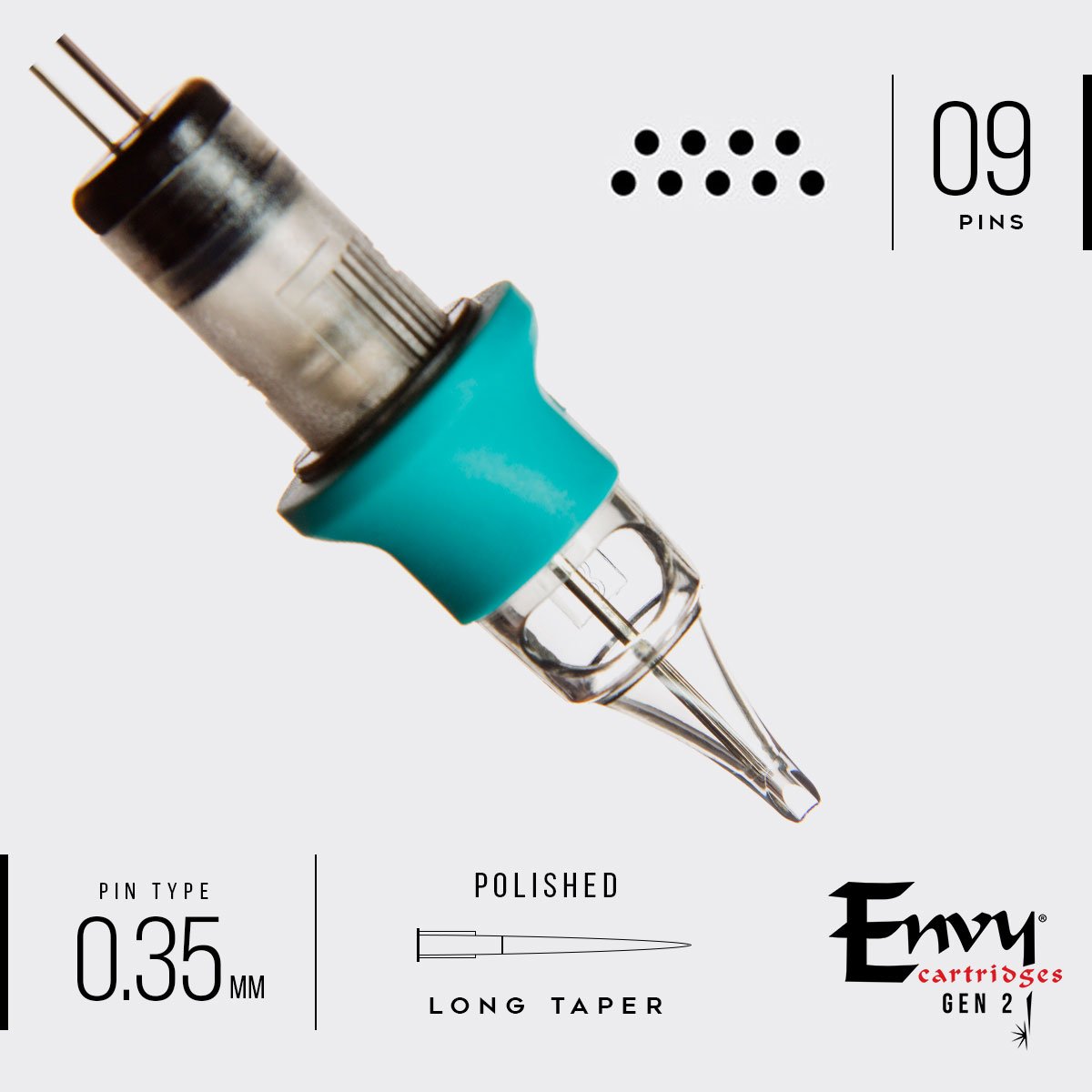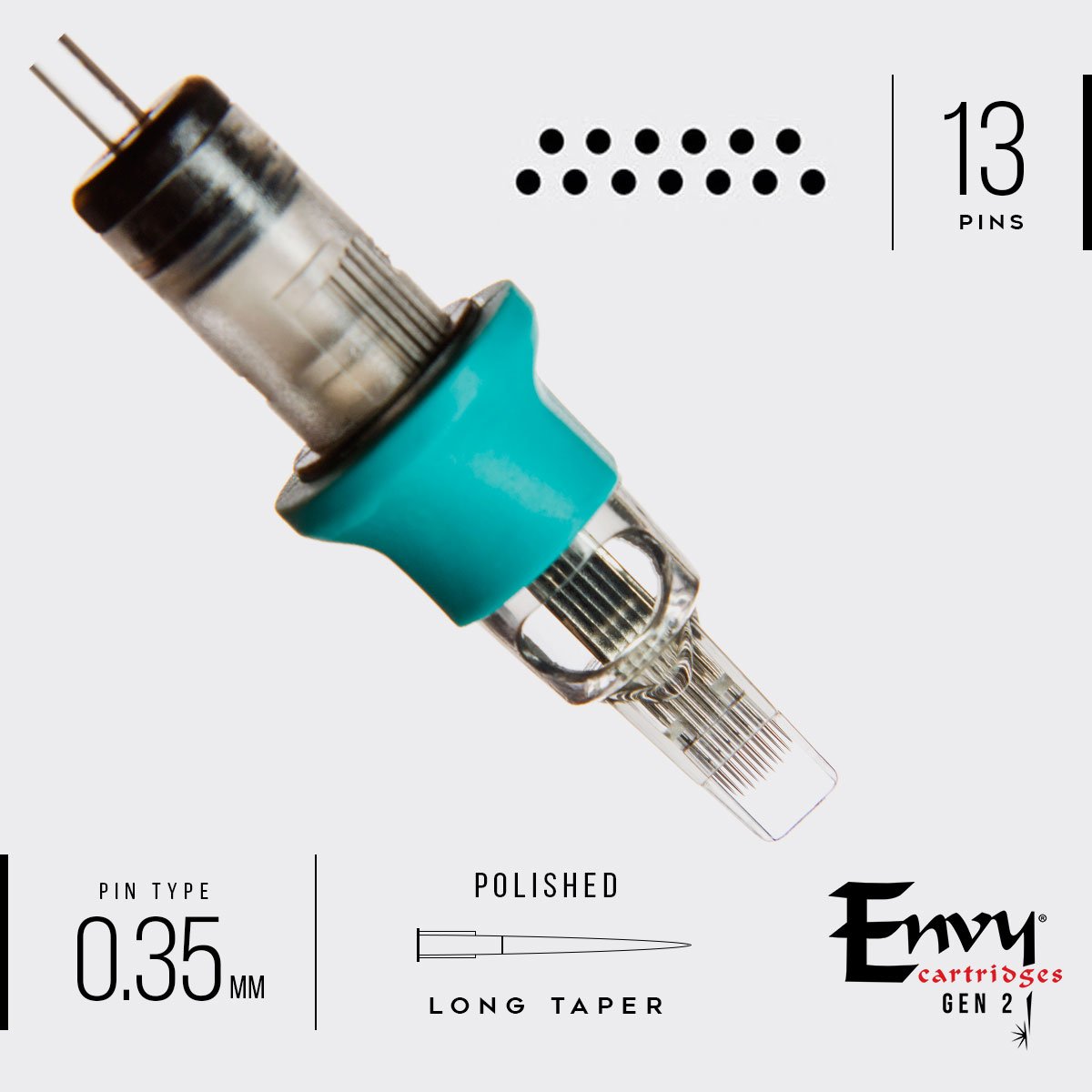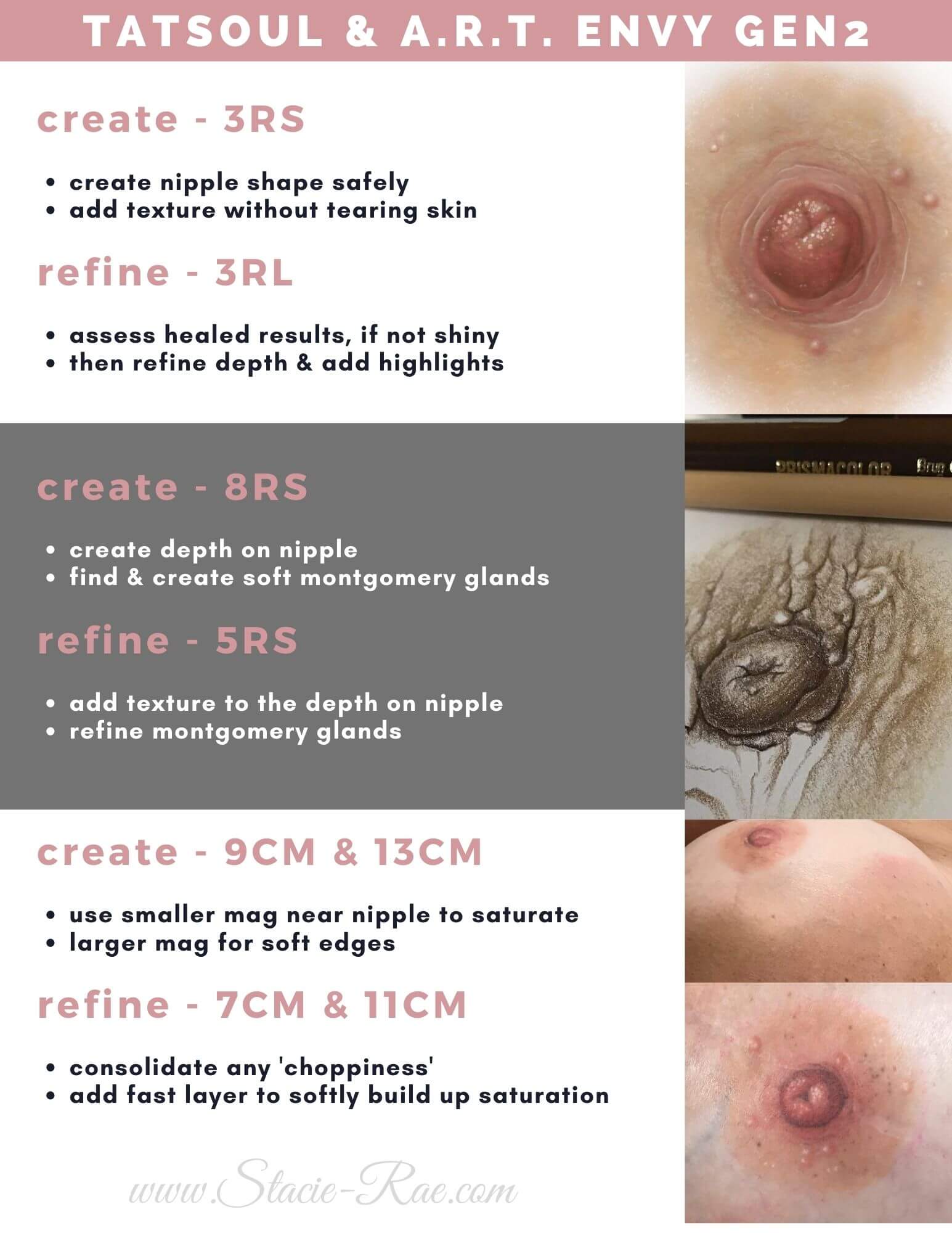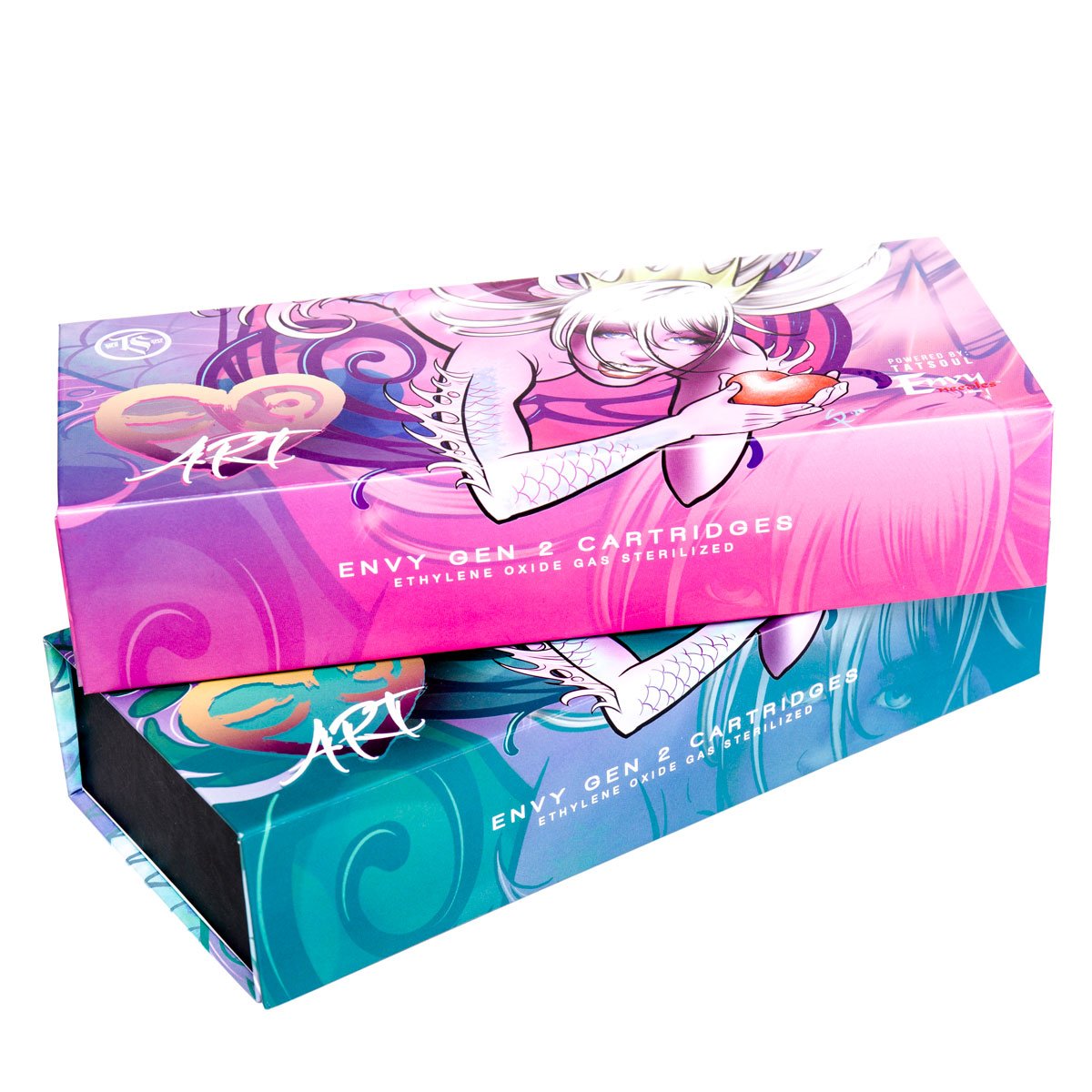 TATSoul
ENVY Gen2 Cartridges - Stacie-Rae A.R.T. Collection - Create
EG2C-SR-ACC
TATSoul partnered with PMU artist and founder of A.R.T. (Areola Restorative Tattooing), Stacie-Rae, to create a collection of Envy Gen 2 Cartridge needles specifically designed for tattoo restoration of the areola and nipple of breast cancer survivors.

Hand-selected by Stacie-Rae, to ensure the most success when conducting restorative work, the "Create" collection was designed for the first pass to ensure a consistent outcome when creating the base layer.
Features & Benefits:
Perfect Needle Taper and Membrane Tension - Measured and stress-tested for superior durability and unparalleled performance designed to prevent ink spit back.
Thin Profile - Increase precision with enhanced needle visibility to allow close contact with skin.
Cartridge Finger Ledge - Unique industry-first feature, the finger ledge allows for comfort and control during session.
Quality Process - Envy has the highest standard QC process in the industry. Each needle must undergo a thorough 30-point inspection process before it can earn the Envy name.
Specifications:
Collection Includes 5 cartridges per configuration:

ENVY Gen2 Cartridge #12 3 Round Shader
ENVY Gen2 Cartridge #12 8 Round Shader
ENVY Gen2 Cartridge #12 9 Curved Magnum
ENVY Gen2 Cartridge #12 13 Curved Magnum
About Stacie-Rae:

Falling in love with professional tattooing since 1989, Stacie-Rae has had an incredible journey as a breast cancer previvor and a leader in the tattoo industry. She has pioneered a new approach to areola tattooing that encouraged the entire industry to raise its standards. Today she is an industry leader in the world of tattoo nipple restoration and speaks on the subject to tattoo artists and survivors internationally.
ENVY Gen2 Cartridges - Stacie-Rae A.R.T. Collection - Create - Create - First Pass
has a rating of
5.0
stars based on
2
reviews.