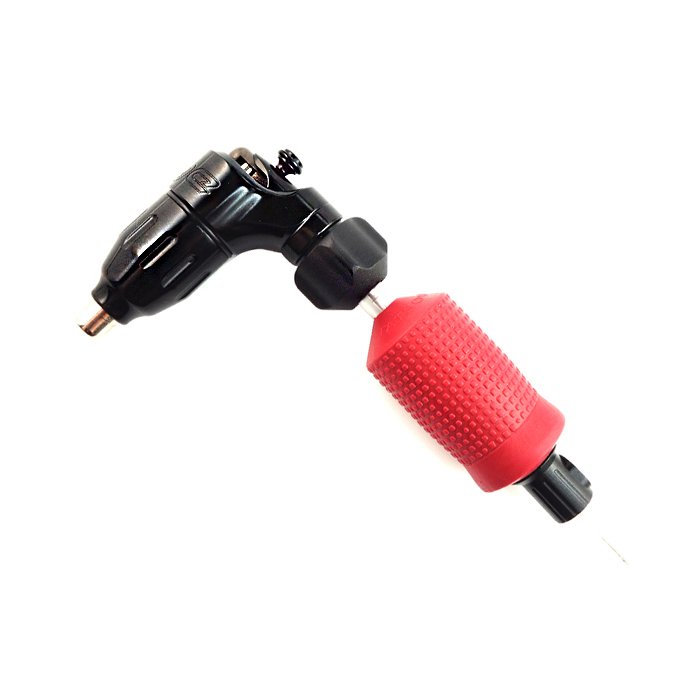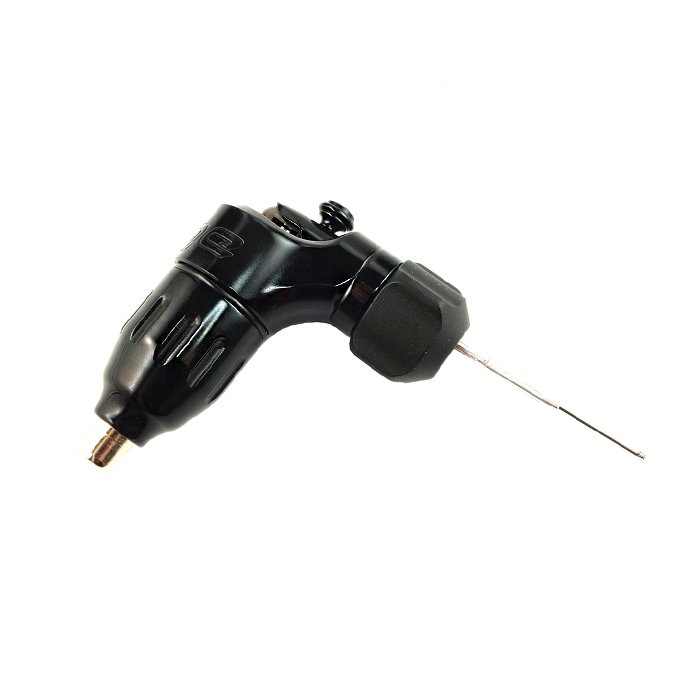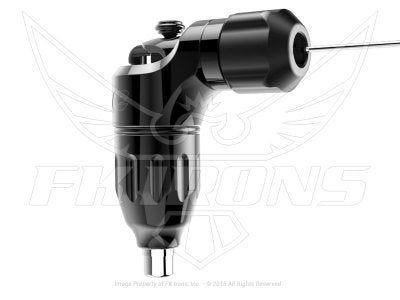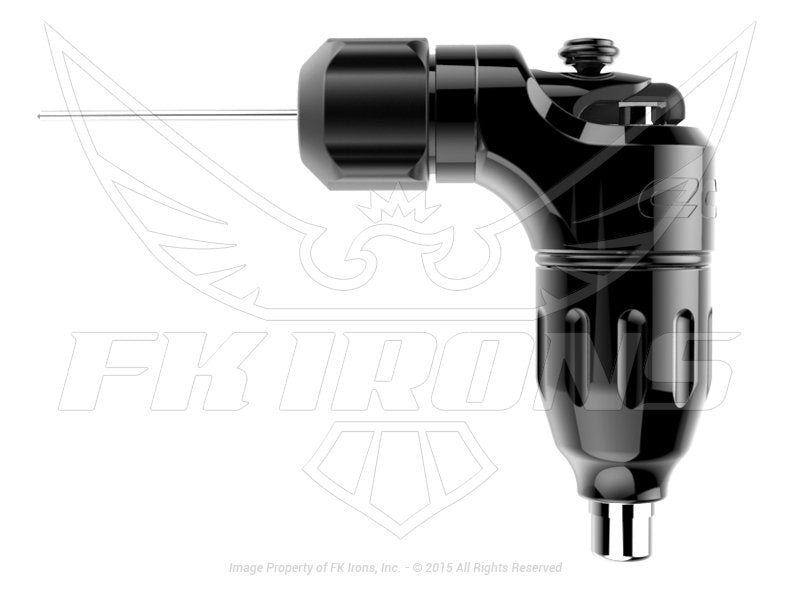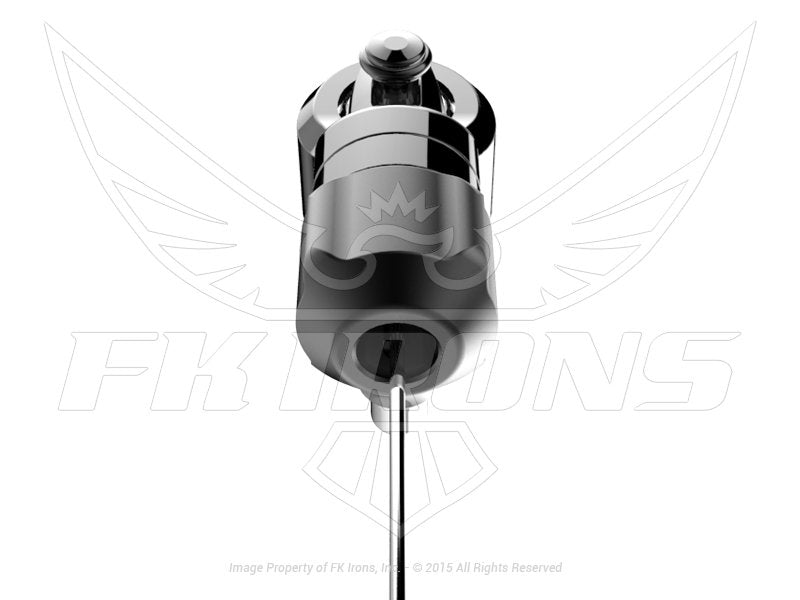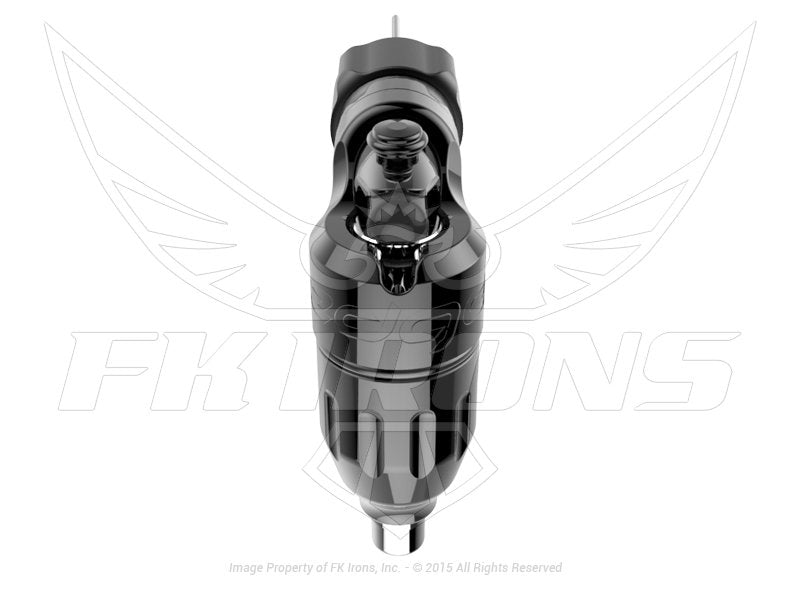 FK Irons
FK Irons Spektra Edge "X" Tattoo Machine
fki-spektra-edge-X-blk
The Spektra Edge by FK Irons is the first completely versatile dedicated cartridge machine! All options packed into one machine without the need for additional hardware.

All New Patent Pending MultiVise
All new patent pending MultiVise System accepts conventional backstem and screw-on style cartridge grips without the need for adaptors.
Adjustable Stroke
Change the stroke from 2.8 - 4.2 mm (with variable options in-between) without the need for interchangeable parts.
Variable Give On-the-Fly
"Variable On-the-Fly" Micro Dialed Give Adjustment. One full turn of the Dial takes you from no give to full give. (Only available on Spektra Edge X)
Pivoting Stainless Steel Drive-bar
The Drive-bar will work with our RPG Cartridge Grips, both disposable and autoclavable, along with the Hawk screw-on adjustable grips. The pivoting Drive-bar pivots on its end joint to self align with the cartridge when the machine is active. This stabilizes the bar and needle without the need of bushings causing additional friction and noise.
Self Lubricating Slider
All new slider material reduces friction and wear, prolonging the life of parts; virtually maintenance free.
Ball Bearing Slider Stabilization
Ensures accurate glide of the slider while reducing friction and noise, delivering a smooth performance with no axial play.
Hex Drive Mechanism
Patent-pending Hex Drive Mechanism allows the motor to be detached while canceling axial load on the shaft. The Edge uses the same Hex Drive MotorBolt as the Direkt, this means that if you have a Direkt you can interchange MotorBolts.
Aircraft Aluminum Enclosure
CNC crafted from one solid rod of 6061 T6 aluminum, mirror polished and anodized for ultimate durability.
Made in the USA
About FK Irons
FK Irons are the creation of Gaston Siciliano. From its humble beginnings in a garage, FK Irons has grown to become a manufacturer trusted by renowned artists from all over the world.
All sales on this item are final. Warranty service for this item will be provided by the manufacturer. Please note that we do not accept returns on any machines that have been used.
Quick Order Form
Add multiple products and quantities below:
FK Irons Spektra Edge "X" Tattoo Machine
FK Irons Spektra Edge "X" Tattoo Machine -
Black
$649.99
FK Irons Spektra Edge "X" Tattoo Machine -
Bubblegum Pink
$599.99
FK Irons Spektra Edge "X" Tattoo Machine -
Gunmetal
$649.99
FK Irons Spektra Edge "X" Tattoo Machine -
Kryptonite Green
$649.99
FK Irons Spektra Edge "X" Tattoo Machine -
Ruby Red
$599.99
FK Irons Spektra Edge "X" Tattoo Machine -
Tangerine
$649.99
FK Irons Spektra Edge "X" Tattoo Machine -
Seafoam
$649.99