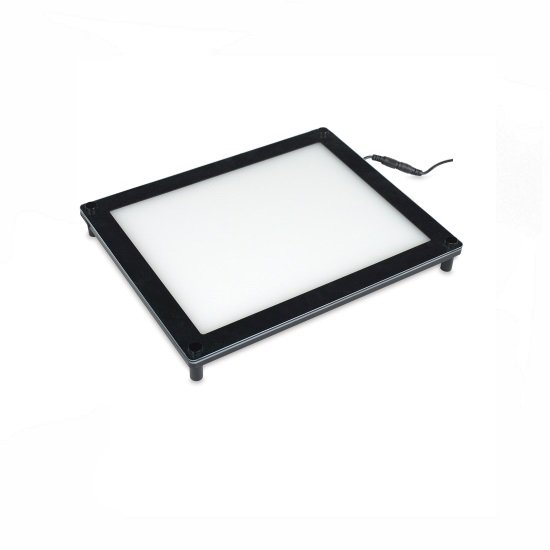 Gagne
LED Lumen Crystal Frameless Light Panel for Tattoo Artists
LED-LUMEN-8-5X11
FINAL SALE FOR 11" x 18" SIZE. PRICE REDUCED TO $99.99!
Features:
- Available in 2 sizes: 8.5" x 11", and 11" x 18"
- Proudly Made in USA
- The thin, lightweight LED Lumen Crystal Frameless Light Panel has a removable acrylic face, so you can slide images and photos under the face for tracing. It's also great for displaying signage.
- Embedded LEDs provide super bright, even lighting across the unit - no hot spots - with a cool color temperature ranging from 6,000K to 7,000K. The long-lasting, low-heat LEDs are rated to last 50,000 hours.
- Minimal 1" legs hold the panel together at each corner. Optional 4" legs (sold separately in a set of 2) can be used to set the panel upright, or position it at a slant.
- The sleek LED Lumen Crystal Frameless Light Panel is made in the USA and operates on 100/240V. Its components are RoHS and CE compliant.
Quick Order Form
Add multiple products and quantities below:
LED Lumen Crystal Frameless Light Panel for Tattoo Artists
LED Lumen Crystal Frameless Light Panel for Tattoo Artists -
8.5 in x 11 in
$130.00
LED Lumen Crystal Frameless Light Panel for Tattoo Artists -
11 in x 18 in
$99.99