Basma Hameed was severely burned as a young child in a hot oil kitchen accident. The accident left permanent scarring and discoloration on parts of her face. After undergoing over 100 procedures, she was still not able to conceal the third-degree burns. It was not until she was getting her eyebrows tattooed that she had the idea to tattoo her entire face.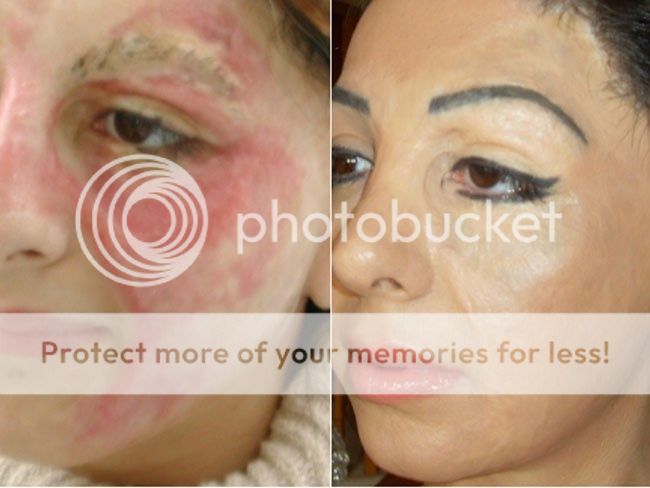 "I saw the result immediately," she told Mic.com of the procedure, which she underwent following failed eyebrow transplants. "I was so happy that I thought to myself -- why not do the same procedure using skin tone pigments on my scar tissue, to camouflage the discoloration."   Hameed put herself into school and received training on para-medical tattooing. This form of cosmetic tattooing is used to help restore features lost due to scars, vitiligo, hair loss, and breast reconstruction. Today, she has helped many people transformed their lives through her business and through her charity, The Basma Hameed Survivors Foundation.
Some may say that tattoos are a form of social deviance. Others might say that they are a form of artistic expression. With the emergence of paramedical tattooing, there's no denying that tattoos are now becoming a vehicle for personal healing. "When I first meet my clients they can be so shy and insecure about their respective skin conditions, but once we do a few treatments they are like brand new people," she told Mic.com. "They smile, they laugh, and most importantly they feel like they can live again." To learn more about Basma Hameed and para-medical tattooing, please visit her website: http://basmahameed.com/ -
---
Don't forget to follow us!
TATSoul's Instagram: @tatsou
TATSoul's Facebook: www.facebook.com/TATSOULsupply
Thanks, TATSoul