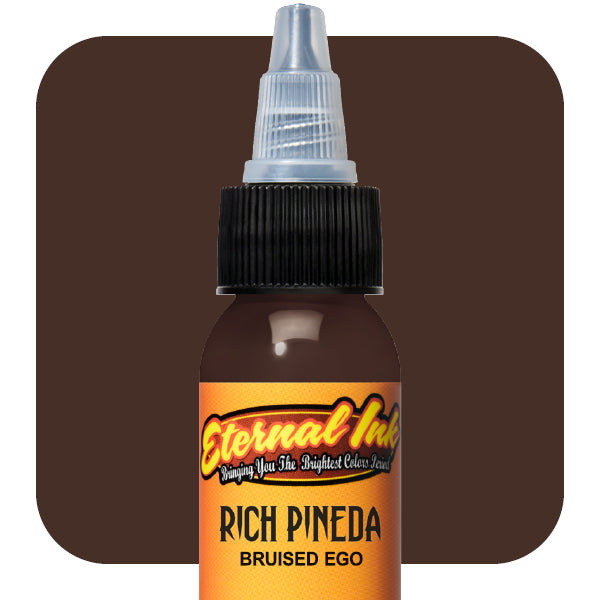 Eternal Ink
Eternal Ink Rich Pineda - Bruised Ego Tattoo Ink
ei-rp-bruisedego-1
A deep, chocolate brown pigment.
Tattoo artist Rich Pineda packs his stunning portraits with the colorful warmth of life. Using a saturated palette of flesh hues, his dramatic approach to color and light pushes the boundaries of portrait realism. Pineda worked with Eternal Ink to create the Flesh to Death Signature Series ink set.
WARNING: We will not be responsible for FROZEN liquids. If you are ordering liquids such as inks, make sure to be at your address when the delivery driver arrives. You can do this by keeping close track of tracking numbers. Prolonged storage of liquids in cold (below freezing) areas will result in damaged product.
Quick Order Form
Add multiple products and quantities below:
Eternal Ink Rich Pineda - Bruised Ego Tattoo Ink
Eternal Ink Rich Pineda - Bruised Ego Tattoo Ink -
1 oz
$13.25
Eternal Ink Rich Pineda - Bruised Ego Tattoo Ink -
2 oz
$20.00