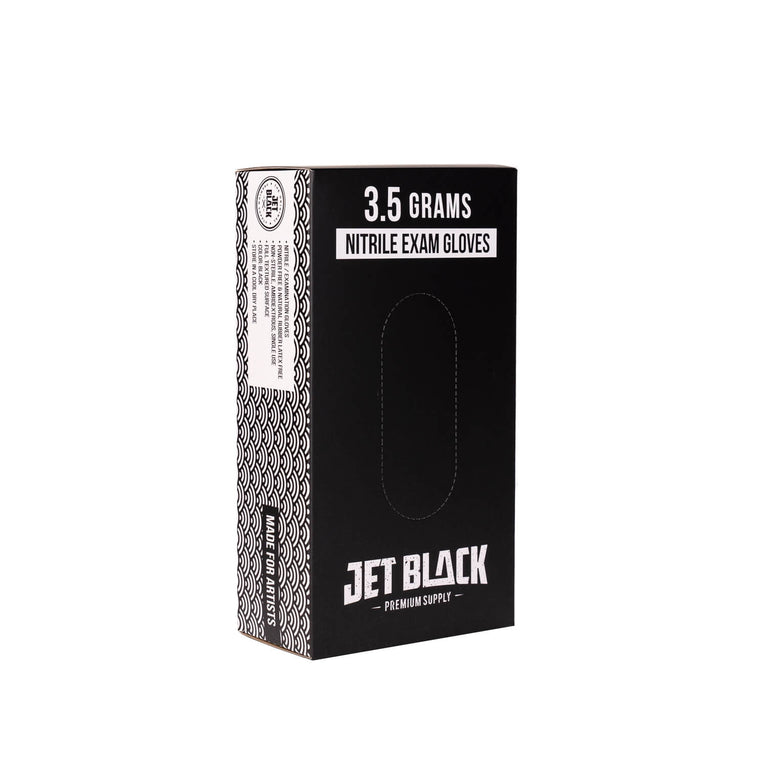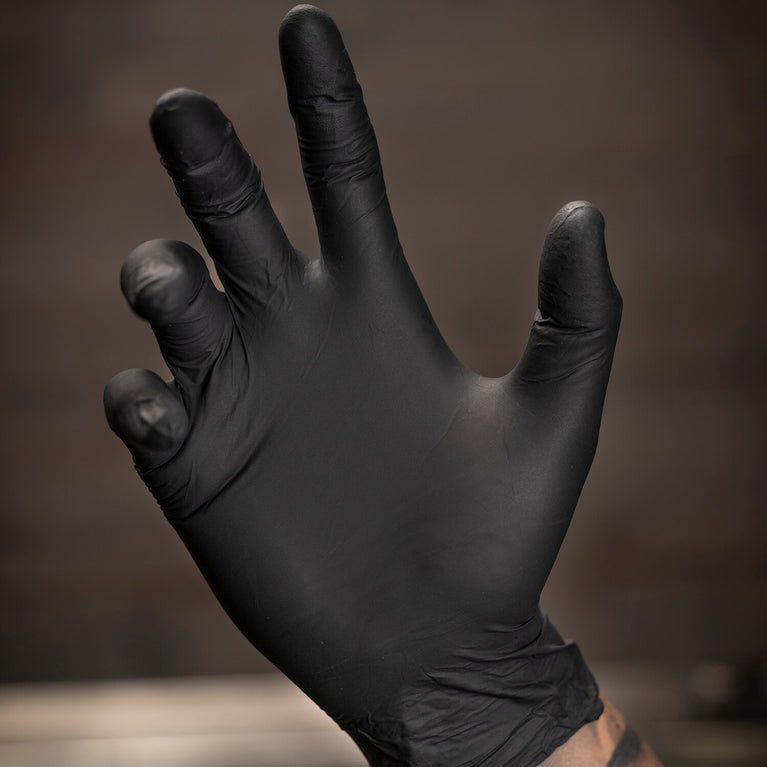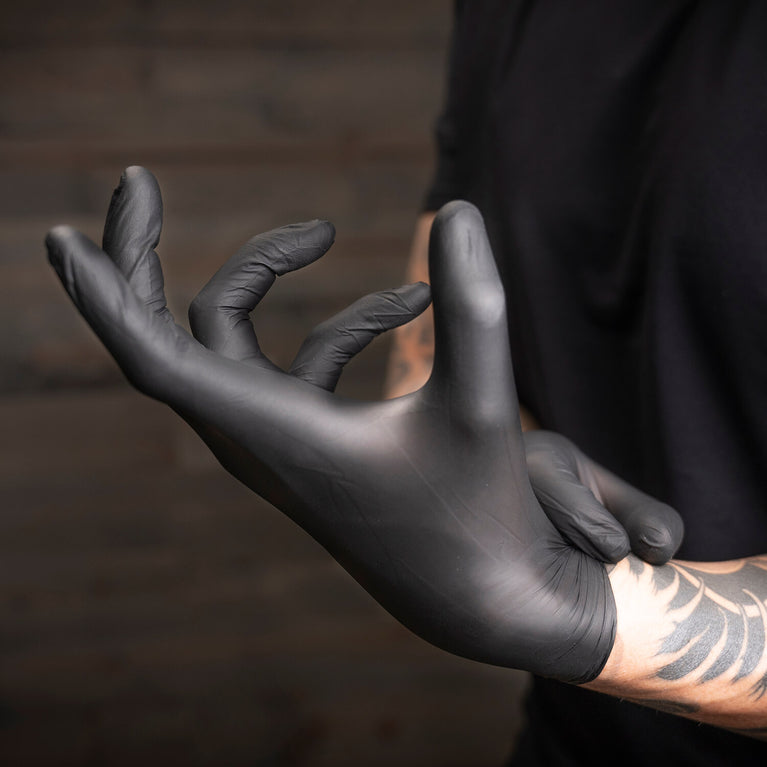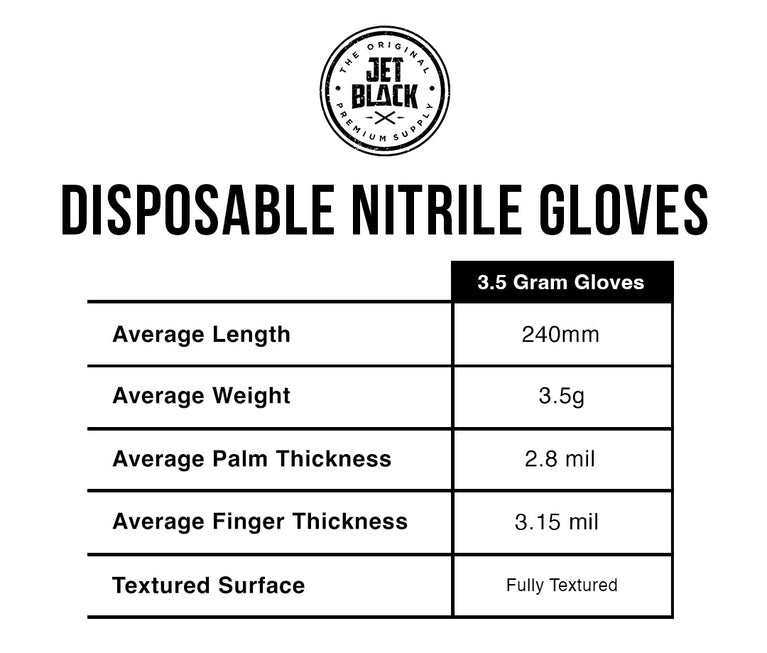 Jet Black Supplies
JBS Disposable Nitrile Gloves - 3.5g (non-sterile, ambidextrous)
JBS-35G-NGS
Jet Black Supply now offers a variety of powder-free, latex-free Nitrile Exam Gloves.  The 3.5 gram gloves are non-sterile, ambidextrous, with a fully-textured surface.  Their dark color stands out for a sleeker look, while masking stains, inks, and dyes during use which allows artists to focus on creating their art.  Look no further for reliable, sleek, black gloves for daily use and comfort.
Features & Benefits: 
• 3.5 Gram Black Nitrile Examination Gloves

• 

Powder-Free & Natural Rubber Latex-Free 

• 

Non-Sterile, Ambidextrous, Single-Use 

• 

Full Textured Surface 

• 

100 gloves per box 

• 

Available in S, M, L, and XL 

• 

Store in a cool, dry, place 
• For appropriate sizing, CLICK HERE TO DOWNLOAD & PRINT THIS SIZING GUIDE on 8.5"x11" paper
JBS Disposable Nitrile Gloves - 3.5g (non-sterile, ambidextrous) - Small / Box
has a rating of
5.0
stars based on
5
reviews.
Quick Order Form
Add multiple products and quantities below:
JBS Disposable Nitrile Gloves - 3.5g (non-sterile, ambidextrous)
JBS Disposable Nitrile Gloves - 3.5g (non-sterile, ambidextrous) -
Small / Box
$9.99
JBS Disposable Nitrile Gloves - 3.5g (non-sterile, ambidextrous) -
Small / Case
$96.99
JBS Disposable Nitrile Gloves - 3.5g (non-sterile, ambidextrous) -
Medium / Box
$9.99
JBS Disposable Nitrile Gloves - 3.5g (non-sterile, ambidextrous) -
Medium / Case
$96.99
JBS Disposable Nitrile Gloves - 3.5g (non-sterile, ambidextrous) -
Large / Box
$9.99
JBS Disposable Nitrile Gloves - 3.5g (non-sterile, ambidextrous) -
Large / Case
$96.99
JBS Disposable Nitrile Gloves - 3.5g (non-sterile, ambidextrous) -
Extra Large / Box
$10.99
JBS Disposable Nitrile Gloves - 3.5g (non-sterile, ambidextrous) -
Extra Large / Case
$96.99