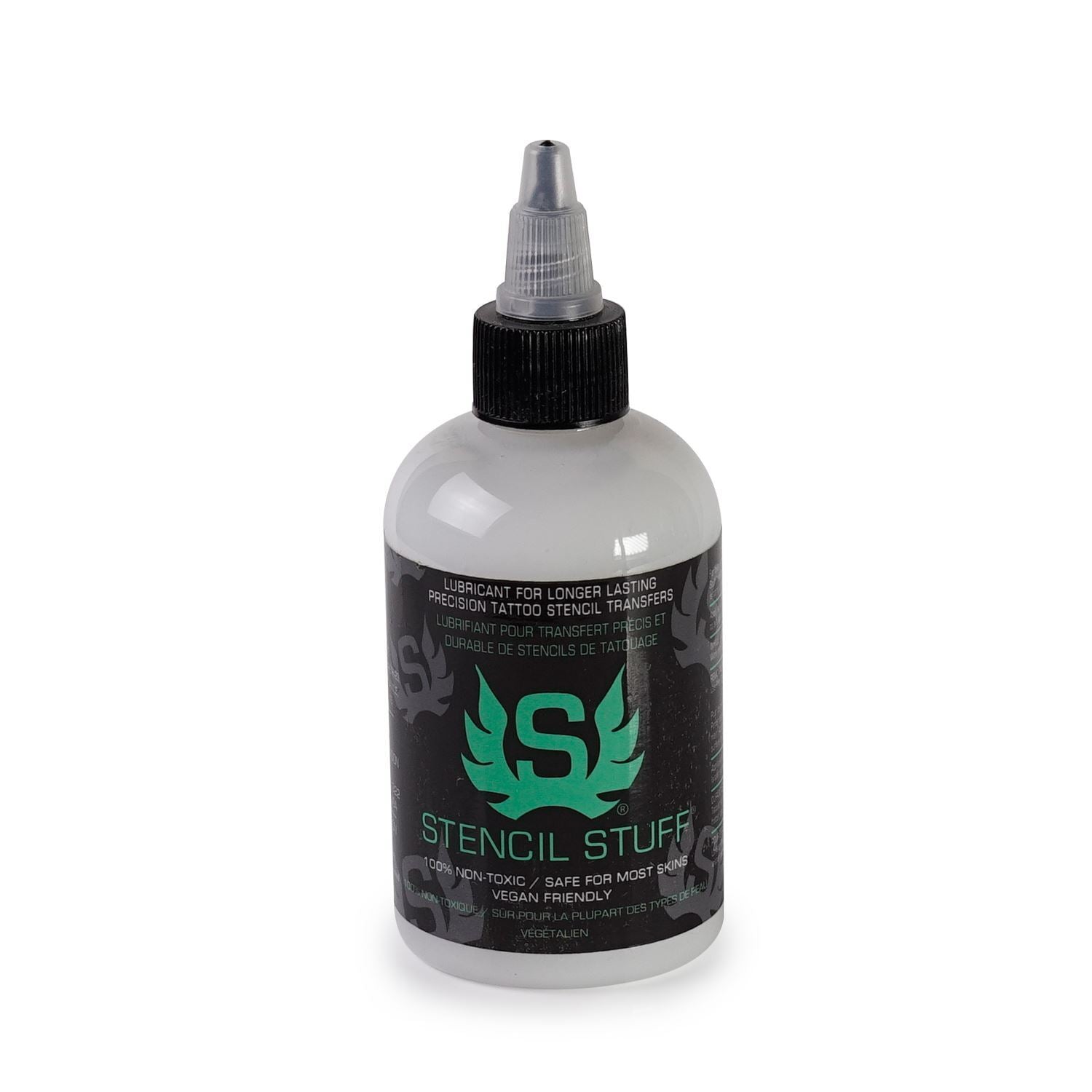 Tattoo Stuff
Tattoo Stencil Stuff - For Longer Lasting, Crisper Stencils
stencil-stuff-4
Stencil Stuff* was developed in 2005 by Professional Tattoo Artists who knew there had to be a better way to apply detailed, precision stencils and achieve longer lasting stencil artwork.
Features:
for crisp, clean and sharper transfer
reapply stencil image as many times as needed
no need to outline or blood line
no cross contamination
worry free
lab tested, safe and non toxic!
Contains:
4 fl oz (125ml) or 8 fl oz. (250ml) Stencil Stuff Bottle
Testimonials:
"It's not about the
ink
. It's not about the
machines
. It's not even about the needles. It's all about the stencil." - Mike Demasi
"Finally a stencil product that actually works." - Joshua Carlton
"Setting a good foundation makes for a good tattoo! I don't know what I'd do without it." - Mike Devries
"Stencil Stuff holds a stencil better than anything I've ever used. It's all I use now." - Bob Tyrrell
"Stencil Stuff is unparalleled!!" - Carson Hill
"It's about time a high quality product that really works! - Mario Rosenali
"I'm a portrait artist and I use Stencil Stuff cuz for me I need it to stick for hours and it does just that... Best stuff ever!!!" - Big Gus
Tattoo Stencil Stuff - For Longer Lasting, Crisper Stencils - 4 oz
has a rating of
5.0
stars based on
6
reviews.
Quick Order Form
Add multiple products and quantities below:
Tattoo Stencil Stuff - For Longer Lasting, Crisper Stencils
Tattoo Stencil Stuff - For Longer Lasting, Crisper Stencils -
4 oz
$10.00
Tattoo Stencil Stuff - For Longer Lasting, Crisper Stencils -
8 oz
$20.00