"A tattoo is a sign of free will and that does not harm the freedom of anyone else..."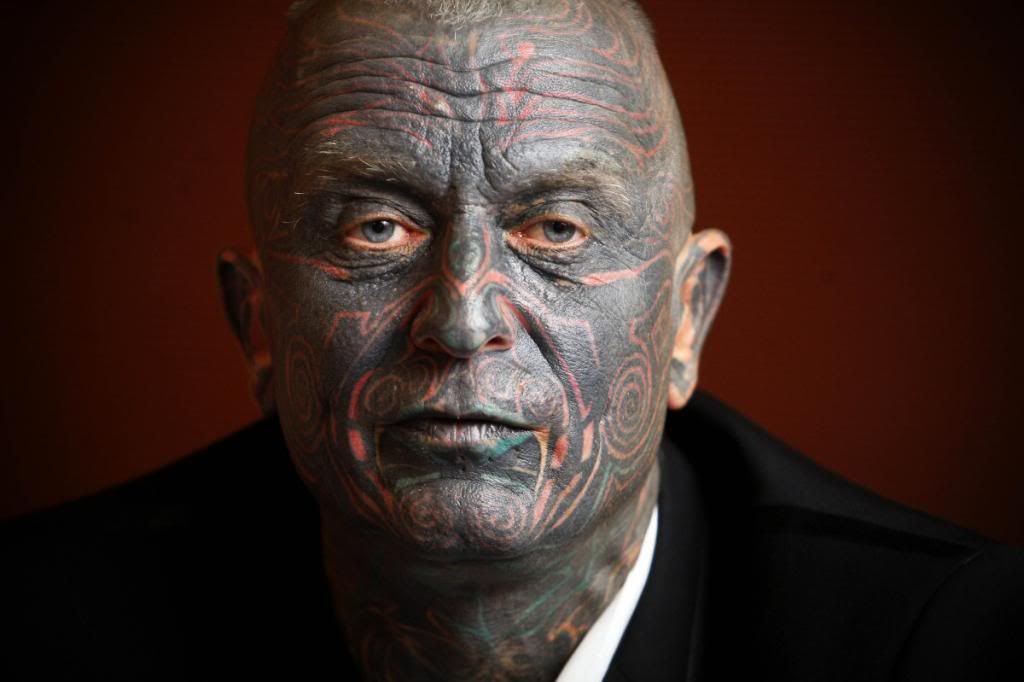 Whenever we hear a story regarding the advancement of tattoos in today's society, we most definitely feel inclined to share and promote the positivity. As we have discussed in our past entries, the acceptance of tattoos in society have been a long, continual journey. From once being frowned upon, tattoos are now being received in a better light. The proof is in the story of Czech presidential candidate, Vladimir Franz, who is 90% covered in tattoos.
Franz graduated from law school with a doctorate degree but decided to pursue an occupation in the arts instead. He is now a drama professor as well as a talented painter and composer. Most recently, he decided to run for the Czech Republic presidential elections on the platform of anti-corruption, education and morality. Many may think that because of Franz's "shocking" appearance, he may not be taken seriously; but that is not the case here. Surprising many critics, Franz became third in the polls for the Czech Republic's presidential election.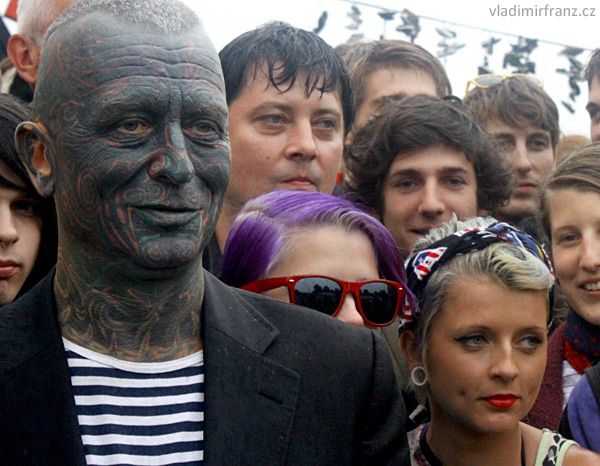 Although Franz did not win the election, he made it far enough to show that tattoos are no longer viewed as negatively as before. Tattoos do not dictate a person's behavior or character and more people are realizing this. We must commend Franz for his brave actions and we applaud his supporters for their open-mindedness and acceptance. Bravo! "To rate a human being only according to appearance – no matter if it was given by nature or voluntarily by himself – is a sign of superficiality and arrogance at the same time."