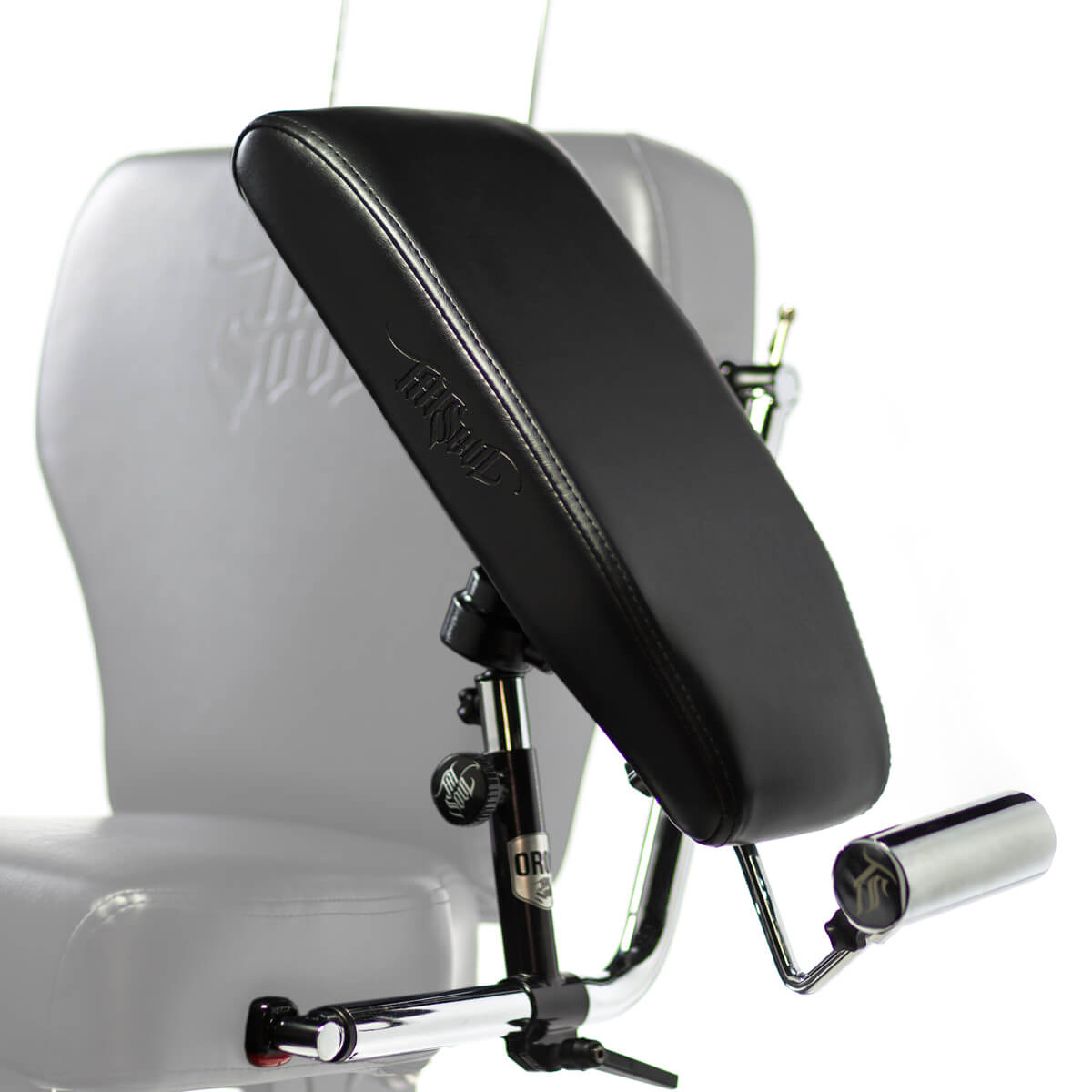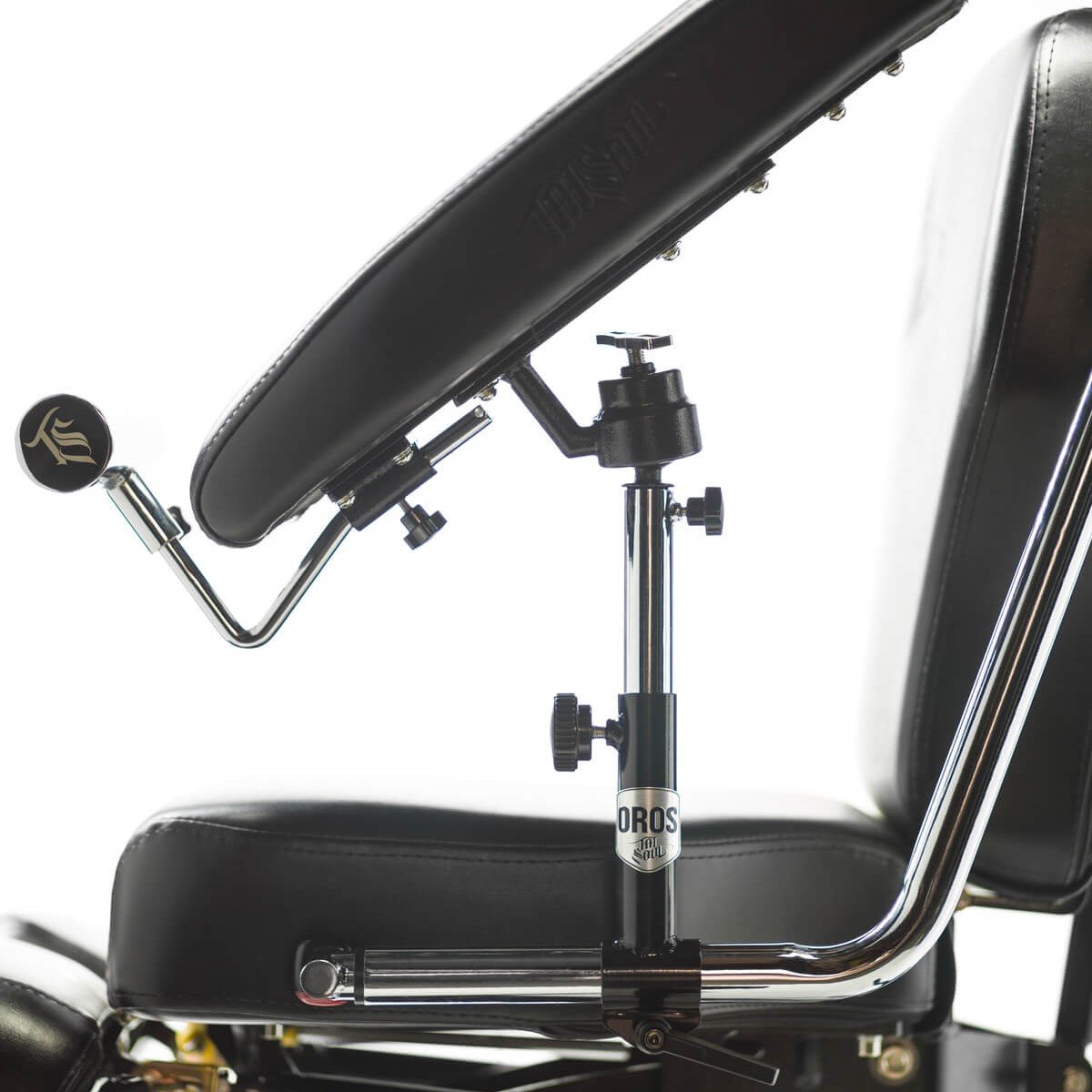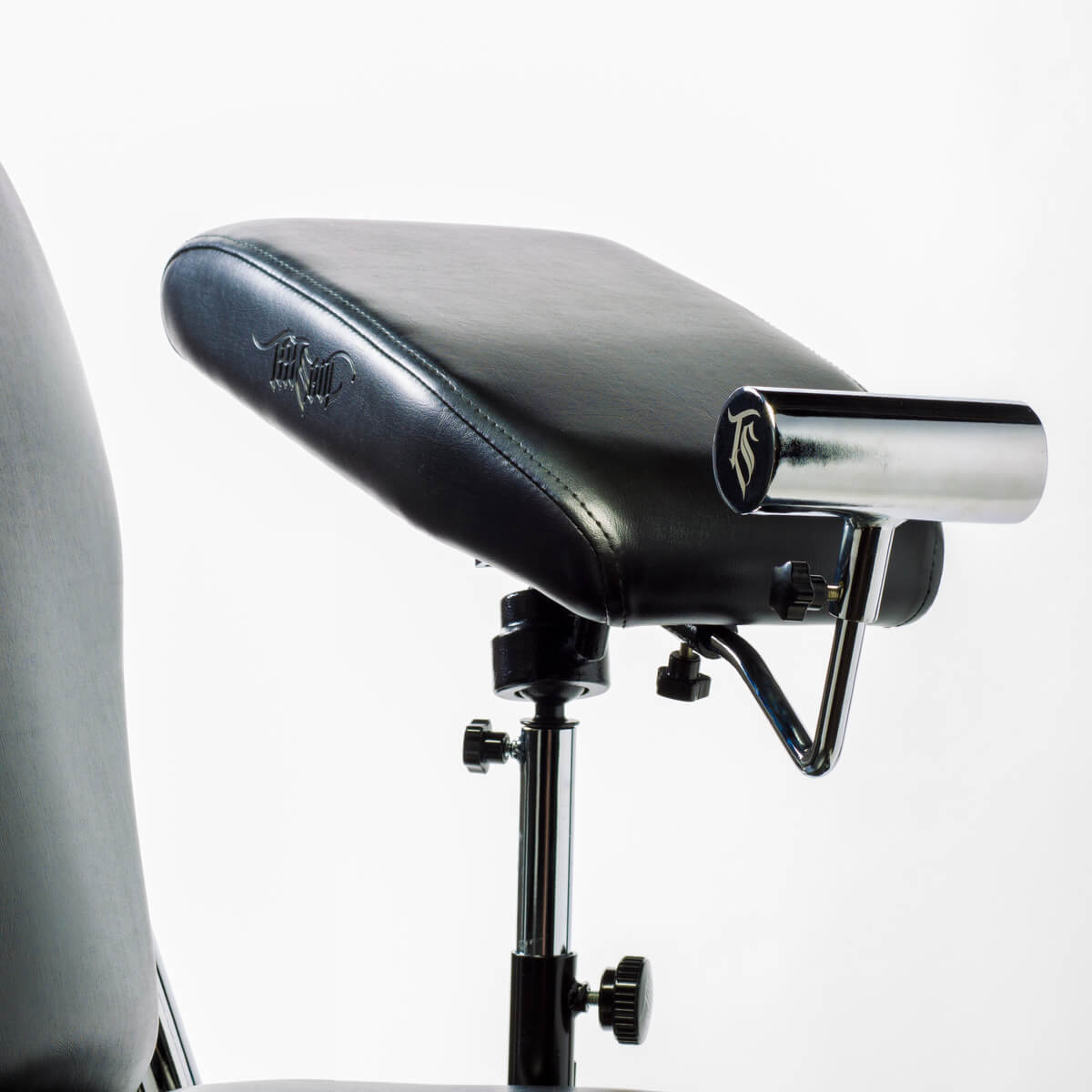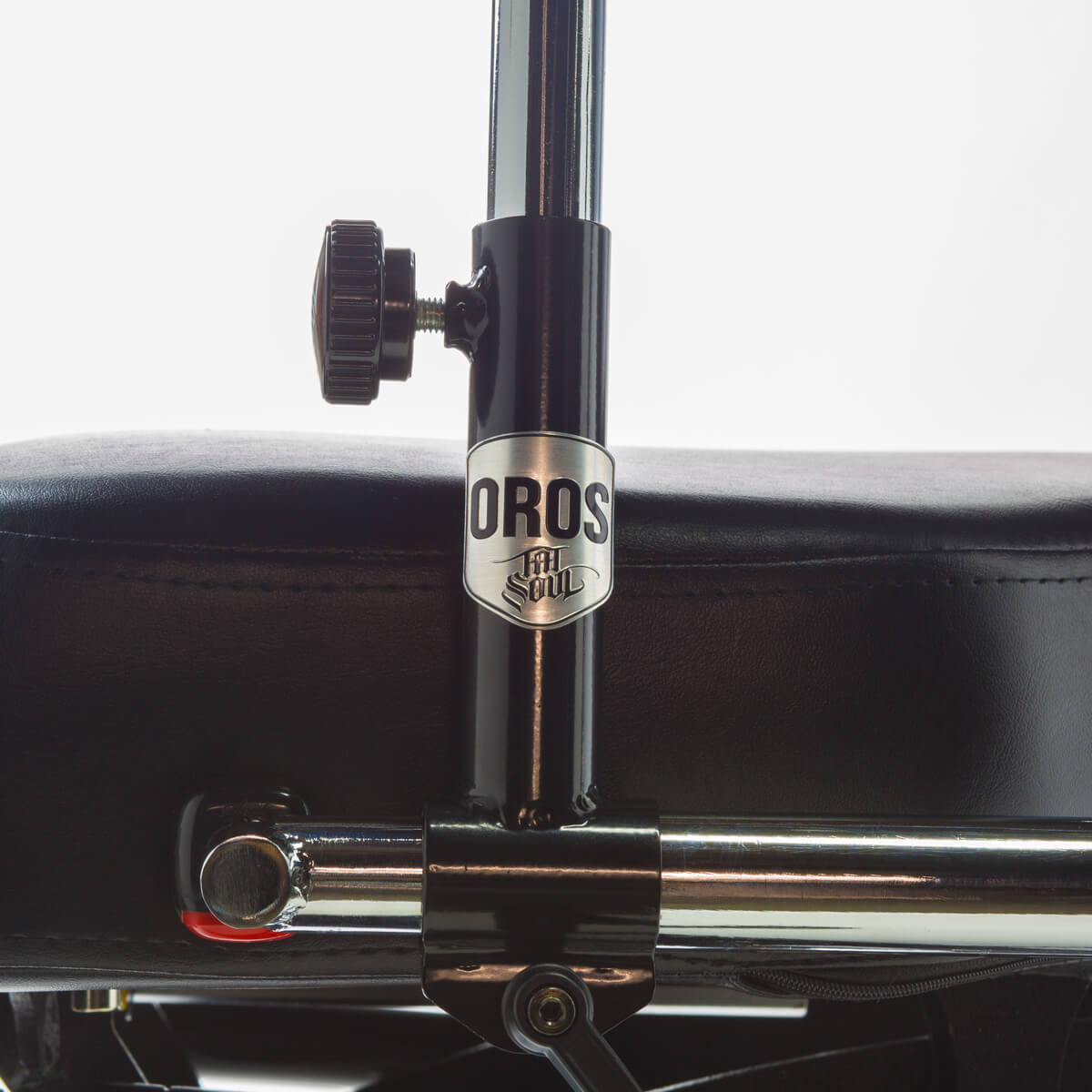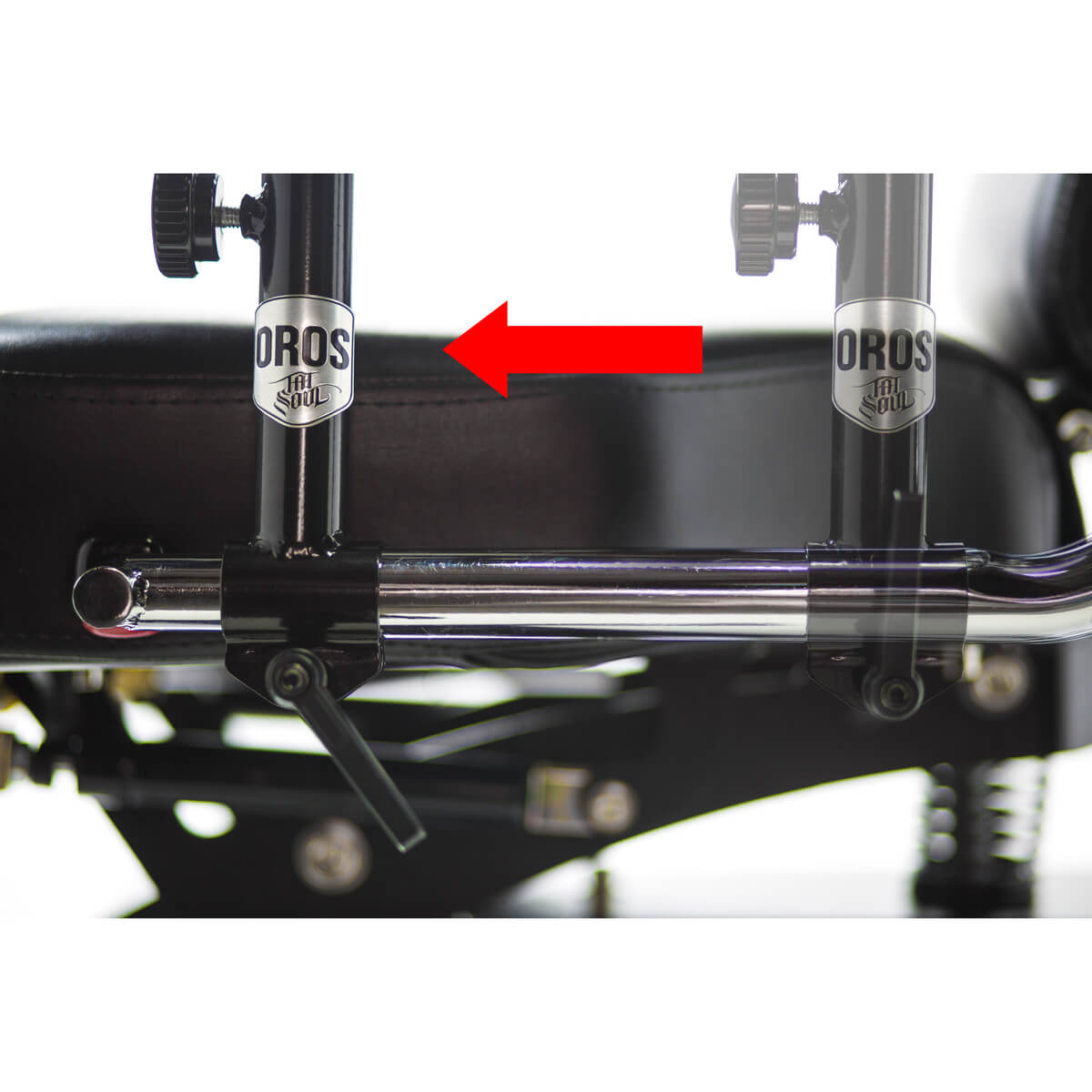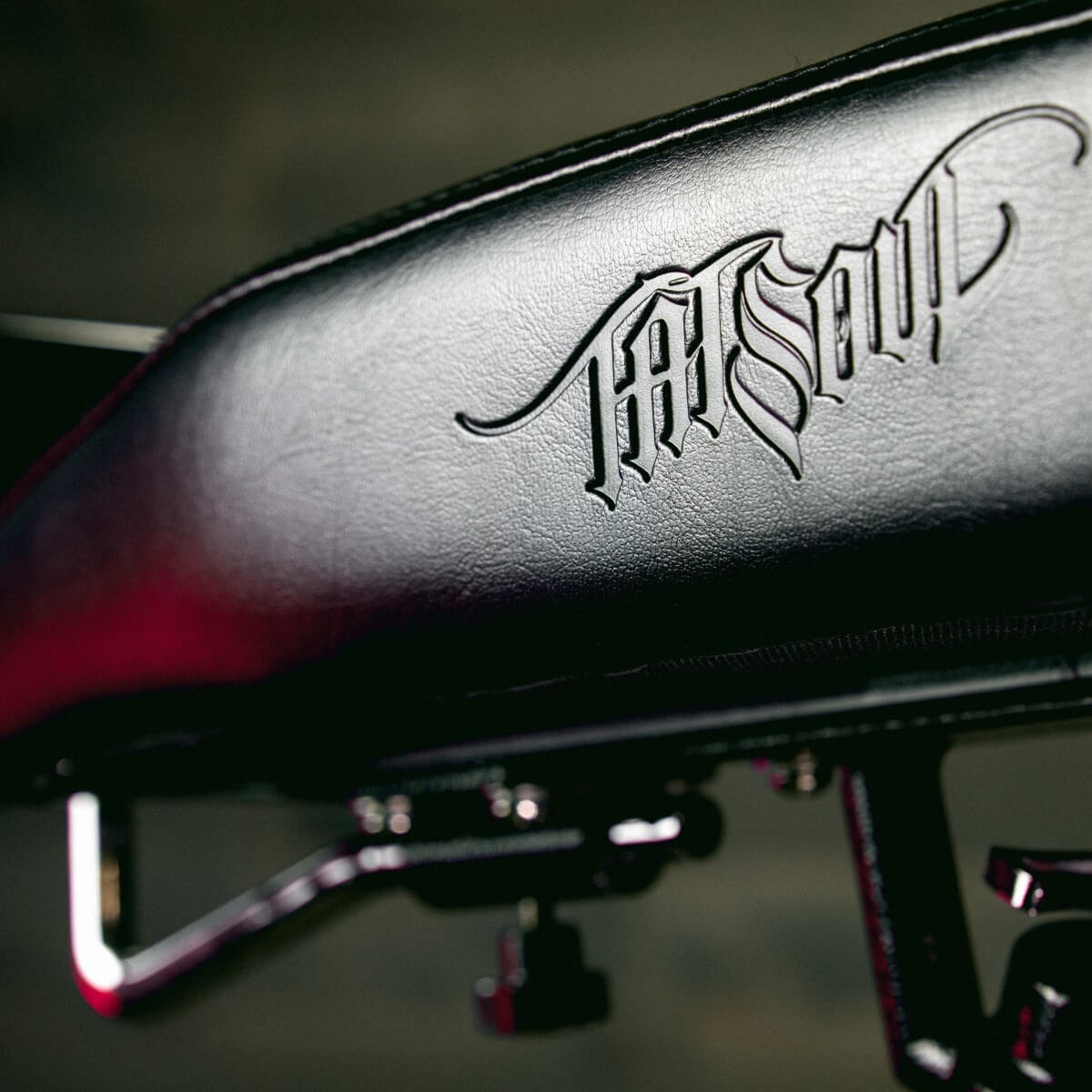 TATSoul
TATSoul Oros Link Adjustable Tattoo Chair Arm Rest
OLA-680-B
3 year structure and frame warranty
Does not apply to wear and tear parts such as vinyl or click locks.
Any inquiries regarding warranty, please contact support@tatsoul.com
All orders over $99 get free shipping in the Lower 48 States.
The TATSoul Oros Link Armrest is a modular, removable accessory that is compatible with all TATSoul client chairs and beds.

The Oros Link Armrest provides ultimate comfort and versatility for both clients and artist with infinite adjustability and angles. The wide foam cushion and 360° ball mount provide a spacious, infinitely adjustable surface for artists to maneuver, and a simple pin system allows artists to transfer the arm rest to either side of the chair with ease.

To top it off, the Link Armrest includes an adjustable hand grip to allow for comfort for the client or an additional feature for artists to be able to tattoo hands and knuckles.
Features:
• 360 ball mount
• Larger cushion size
• Grip attachment for hand or knuckle tattoos
• Arm rest can be used while sitting upright or at any angle including full lay-flat position
• Full versatility with slide and lock
• Armrest mount compatible with all TATSoul Client Chairs
Product Specifications:
• Cushion size 18" x 9" x 3"
• Height range: 24" - 40"
• Weight: 16 lbs
• 3 year structural warranty
Compatible with TATSoul client chairs
• 680 Oros
• 570
• 370
• 300 Slim
• Hydraulic Pro Series
• Hydraulic Pro Lite
TATSoul Oros Link Adjustable Tattoo Chair Arm Rest - Black
has a rating of
3.5
stars based on
10
reviews.
Quick Order Form
Add multiple products and quantities below:
TATSoul Oros Link Adjustable Tattoo Chair Arm Rest
TATSoul Oros Link Adjustable Tattoo Chair Arm Rest -
Black
$349.99
TATSoul Oros Link Adjustable Tattoo Chair Arm Rest -
Oxblood
$274.99
TATSoul Oros Link Adjustable Tattoo Chair Arm Rest -
Tobacco
$349.99