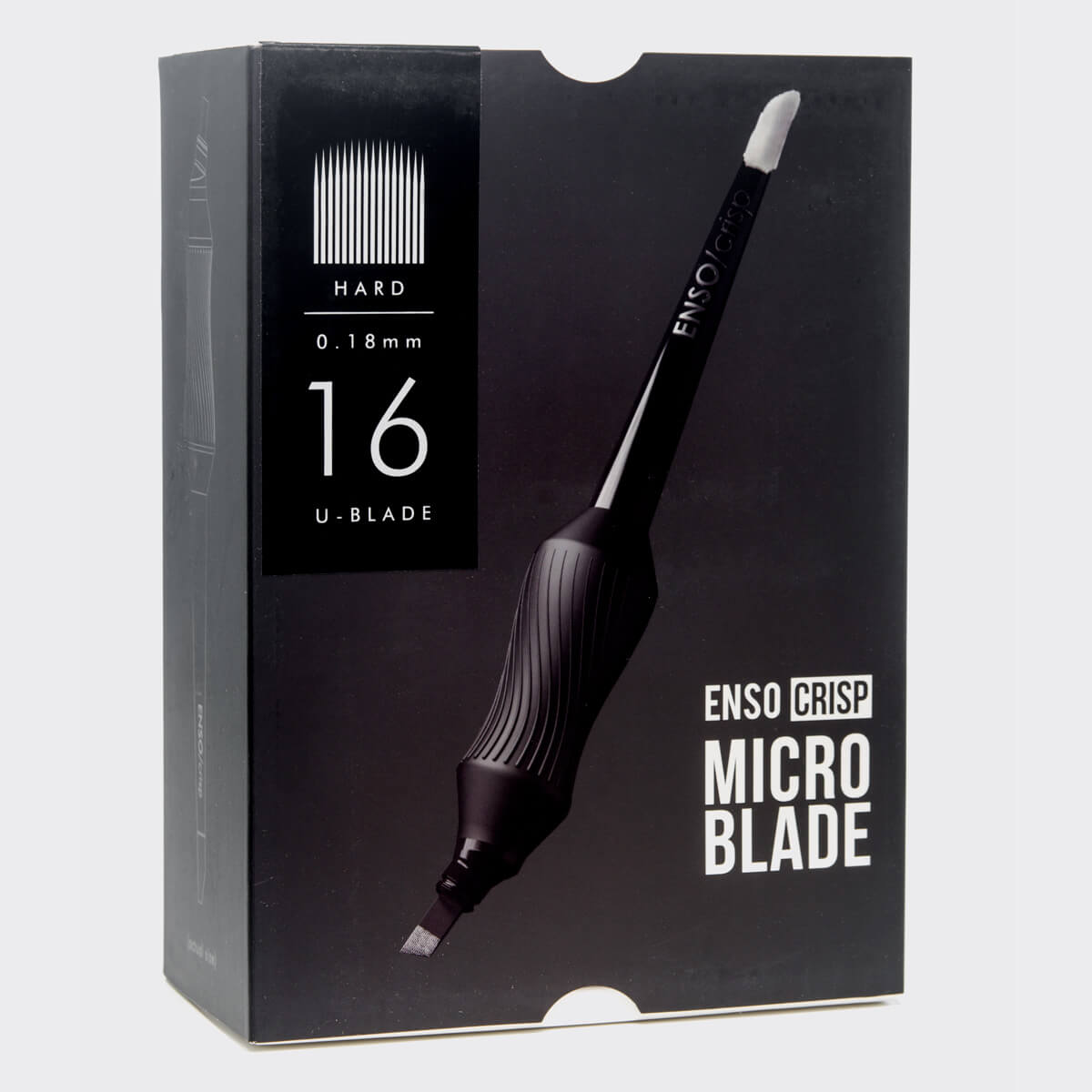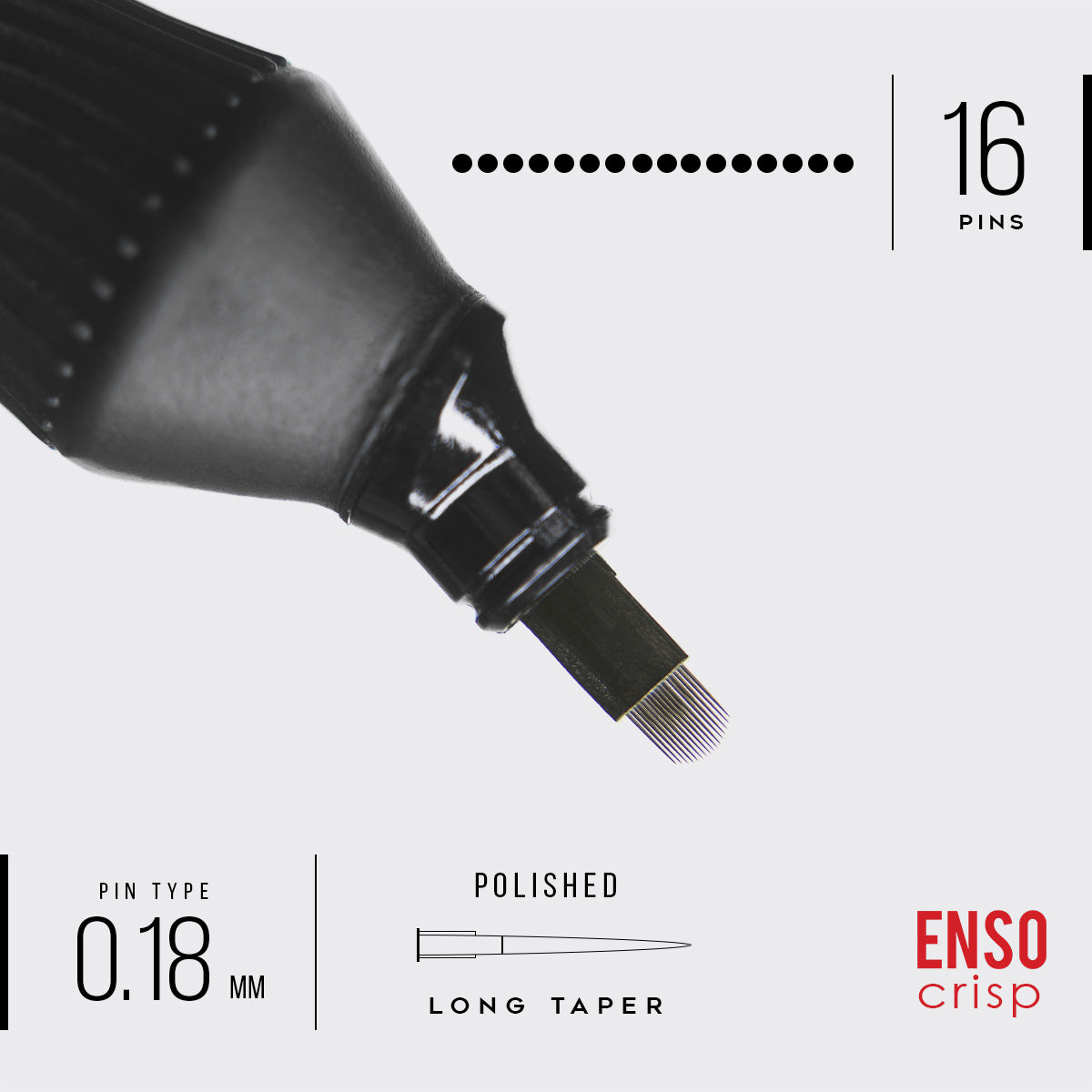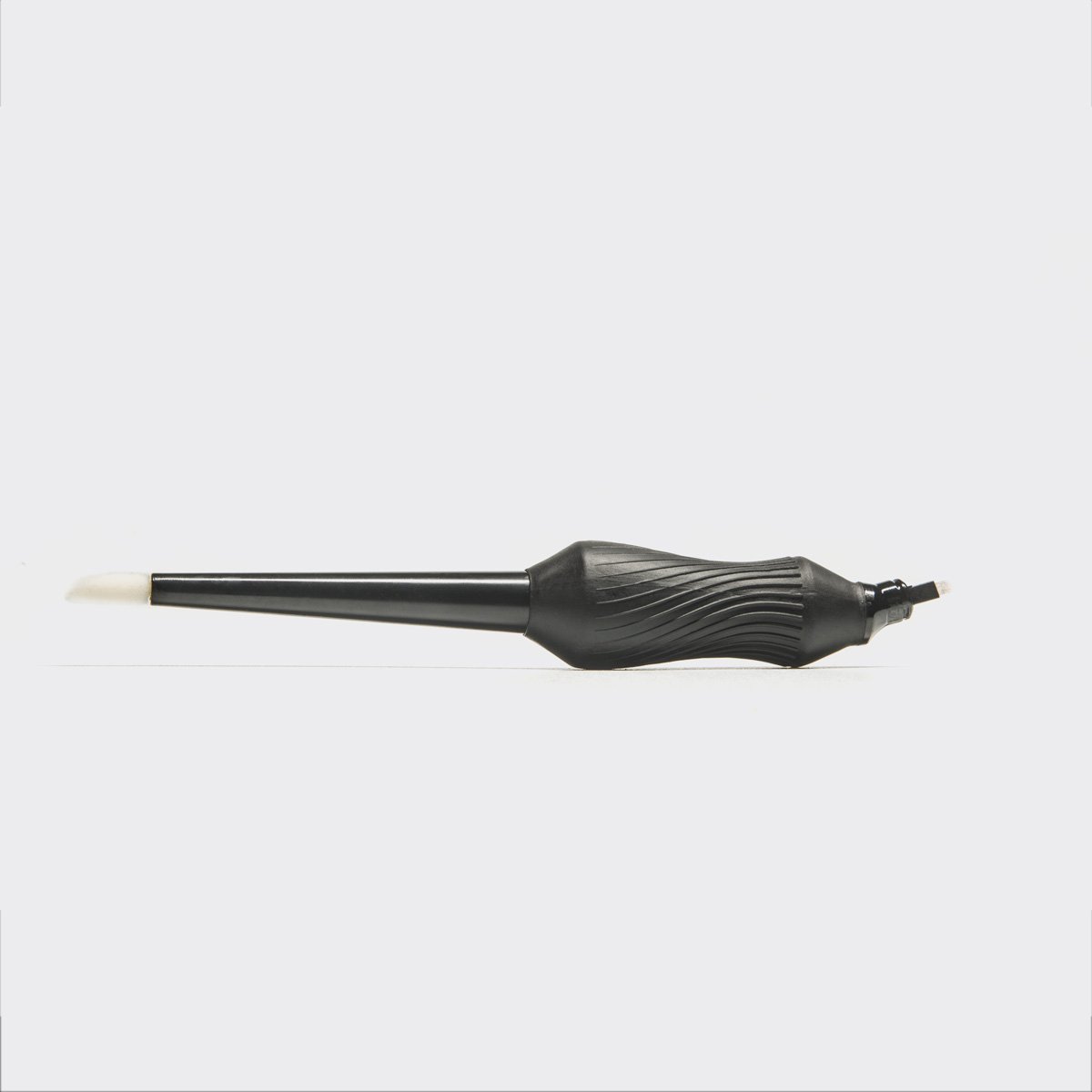 TATSoul
ENSO Crisp Microblades Hard U-Blade - 0.18mm
ENS-CRISP-0516UB
Enso Crisp Microblade #5 12 U Blade
The TATSoul ENSO Crisp Microblades is the joint venture collaboration between TATSoul and renowned PMU artist Roxanne Crisp. Working together tirelessly on fine tuning needle specifications and an innovative grip and smudger handle, the Enso Crisp Microblades is primed to be the best tool in the industry.

Made with trusted TATSoul Japanese forged ENSO needles, the microblades introduce a pre-set 17 degree angle blade which allows for effortless strokes without obstructing your view. The ¾" contour grip provides unique ergonomics that allow artists to work free of joint or tendon pain.

The wave patterned silicone grip provides unmatched comfort while the applicator tip puts you in control pigment application.
Features:
Artist collaboration - Tested and configurations selected by Roxanne Crisp
Japanese medical grade steel - Forged for precision & strength
Protective Shell Cap - Prevents needle
3/4" Non-Slip Contour Grip - Patterned
17 degree pre-set angle grip
Available in U Blade or Angled Blade
10 pc/box
Quick Order Form
Add multiple products and quantities below:
ENSO Crisp Microblades Hard U-Blade - 0.18mm
ENSO Crisp Microblades Hard U-Blade - 0.18mm -
12 / U Blade
$29.99
ENSO Crisp Microblades Hard U-Blade - 0.18mm -
16 / U Blade
$29.99
ENSO Crisp Microblades - Hard Angled Steel Blade
ENSO Crisp Microblades - Hard Angled Steel Blade -
10 / Angled Blade
$29.99
ENSO Crisp Microblades - Hard Angled Steel Blade -
13 / Angled Blade
$29.99
ENSO Crisp Microblades - Hard Angled Steel Blade -
18 / Angled Blade
$29.99